Safeguarding employee-owners and the community during COVID-19
May 1, 2020—Project Equity reached out to Julie Bertani-Kiser, Senior Vice President and Chief Human Resources Officer at Recology, to find out how their ESOP company was responding to the health crisis. Recology is based in San Francisco, and provides waste and recycling services in California, Oregon, and Washington and has over 3,800 employee-owners.
How does being an employee-owned business impact you during these times?
Recology has provided essential collection services during and after disaster events over our 100-year company history—including during the 1906 earthquake, the 2018 California fires, and now the COVID-19 global outbreak. No matter the event, Recology has a long history of helping to maintain the safety and health of our communities. Specifically, the employee-ownership culture at Recology has instilled a strong personal and professional responsibility for providing collection services to our communities. It's that responsibility that keeps our 3,800 employee-owners connected and motivated towards the same goal. I think employee ownership definitely comes into play and is especially apparent during crisis situations.
Are there any ways that you think you are responding differently (either internally or externally) because you are employee-owned?
First and foremost, keeping Recology employee-owners healthy and safe is our top priority. Decisions are made to prioritize employee safety and wellbeing while maintaining our commitment to provide essential services to our communities. We implemented a new short-term policy at Recology in response to this pandemic, called Recology Recovers.
Under our Recology Recovers policy, we committed through May that we would pay employees' full salary and continue health benefits even if we don't have enough work for everyone. We recognized that this is an unprecedented situation.
As an essential business, does that mean that 100% of your workers are actively working?
As you might expect, alongside the closures of small and large businesses, comes an impact to the waste and recycling collection services for those businesses. Many of our commercial customers have stopped collection service for garbage, recycling, and organic materials. And therefore, we don't have as much work. So, we are impacted as well.
What impact will the COVID-19 crisis have on your business in 2021?
Like many companies, we're not quite sure what next year really looks like. A lot will depend on how the pandemic plays out, and for how long business will be impacted. We are assessing the current landscape, and planning for potential short-term, mid-term, and long-term alternatives and scenarios. At a minimum, we know we're an essential service provider, and will continue providing these services. As an employee-owned company, we're looking at it from the perspective of how we keep our employees safe and able to go out into the community to provide those services.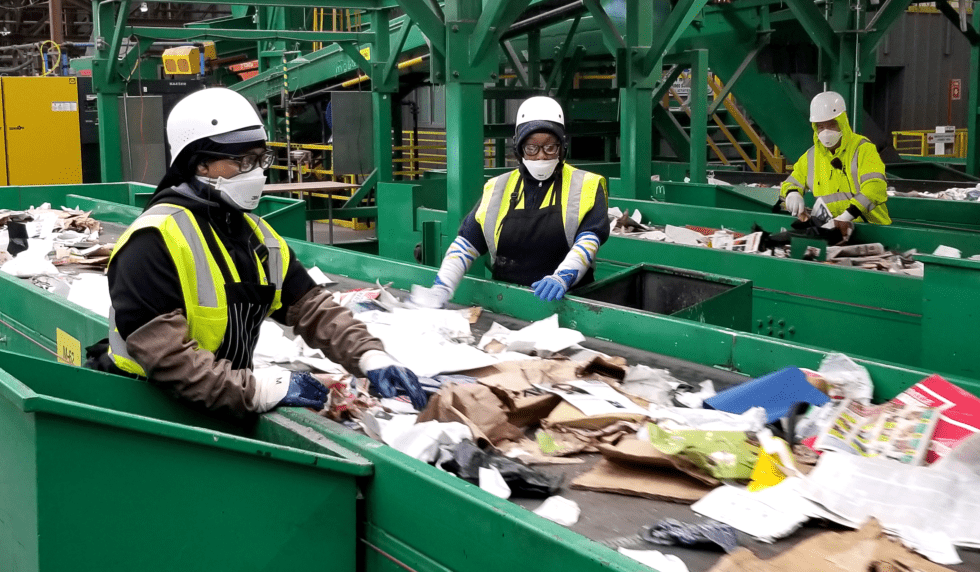 Does your company have an advantage during these times because you're an employee-owned company?
Our employees embrace an employee ownership mentality and recognize that this is a difficult time. As owners of the business, we're going to work together to be successful.
Is there anything else you'd like to share that could help people understand the role of employee ownership in your response to the crisis or how you might weather the hard economic times that are likely to come?
As an employee-owned company, our decision-making process is a bit different than what you might see from a publicly-traded company. Whether dealing with a crisis situation or not, we do not have public shareholders assessing our situation based on a single point in time. As an employee-owned organization, we naturally look at today, tomorrow, and the years ahead when making decisions.
In addition, many of our employee-owners live in the communities we serve. That means we're not only serving the community, but we're members of the communities as well. When the community is hurting, we're hurting. When the community needs help, we're helping. That's especially relevant during a disaster time. We're there along with our customers and working through whatever comes our way.
Employee ownership doesn't, however, make a company immune to being negatively impacted by the economy or a pandemic, or having to make the hard business decisions. It does provide some advantages, but we're like a lot of folks these days, trying to run a business the best we can.