A Berkeley nursery creates resiliency through employee ownership
Project Equity was proud to assist Westbrae Nursery located in Berkeley, CA, with its transition to employee ownership in April 2022.
Like many small businesses across the country, plant nurseries and garden centers are feeling the pinch from rising operational costs and increased competition from chain stores. Westbrae Nursery is no exception. However, selling owner Jeff Eckart's vision of a store with a deep connection to its community, a commitment to its staff and an ability to stay agile has helped Westbrae weather these challenges and set them up to flourish.
Background
Nestled in a small neighborhood on the north edge of Berkeley, California, Westbrae opened its doors in the 1930s as an orchard and farm supply outfit. The company changed hands several times before eventually being bought by Eckart two decades ago. In that time he has expanded and modernized the business, including implementing online ordering with the onset of the pandemic.
In 2020, Eckart announced his plan to retire and floated the idea of worker ownership to his employees. The cooperative business model, he suggested, would allow Westbrae to maintain the community connection, give the staff the opportunity to own the business, and would continue the legacy he had built over the years. With the employees fully supporting the move, he reached out to Project Equity in the fall of 2020.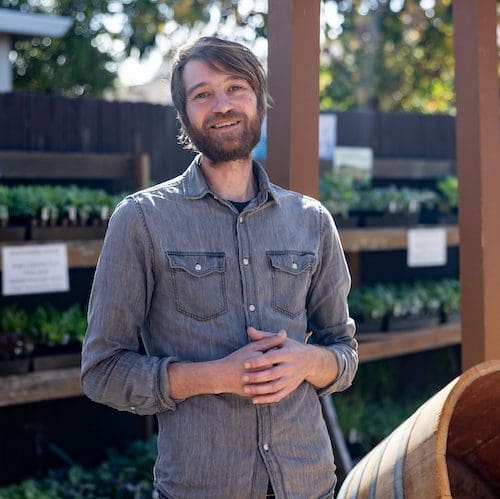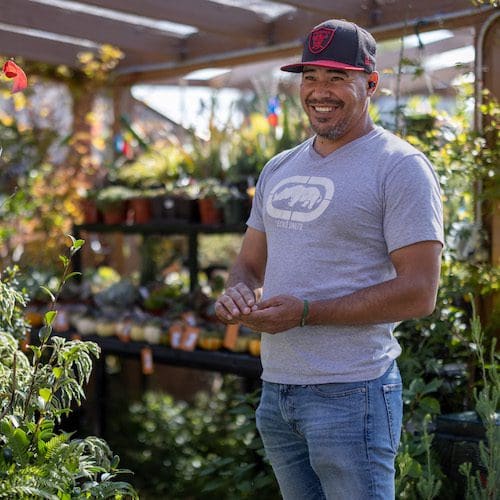 Reaping the benefits of employee ownership
One member of the Westbrae team, Senior Buyer Josh Hincks, is a third-generation customer of the nursery who remembers going to Westbrae as a kid growing up in Oakland. He has been with the company for two years and started during the transition to employee ownership. He credits the prospect of being a worker-owner as being "a huge plus."
Hincks is not alone. Data shows that employee turnover is 10 to 20% less with employee-owned companies, and employee-owners are less likely to have concerns over retirement savings compared to non-owners. There is also evidence that shows that when employees become employee-owners they have a stronger incentive for continuous, good work.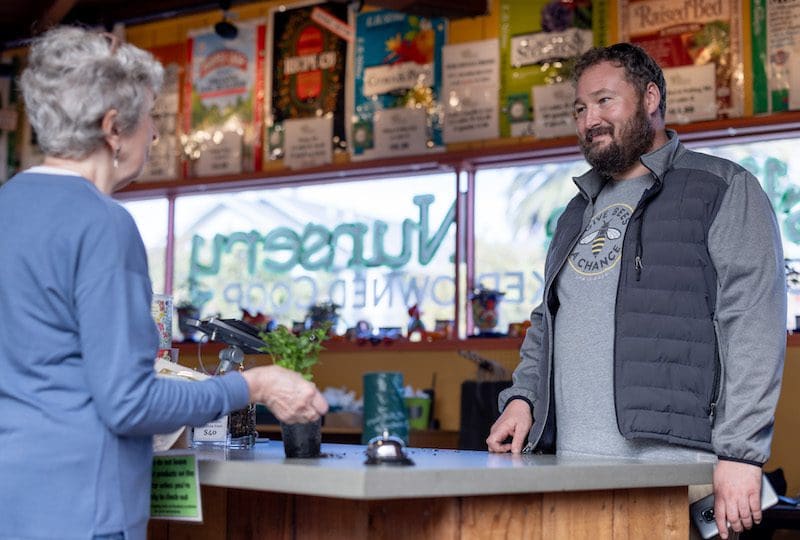 Planting the seeds, watching them grow
Transitioning a business to a worker cooperative is a thoughtful and collaborative process that empowers employees to become owners and stewards of the company. It begins with engaging and educating the team about the benefits and principles of cooperative ownership, fostering a sense of shared purpose and collective decision-making.
"I love seeing new employee-owners have these 'Aha!' moments about how their choices can impact the bottom line and bring their business-growth ideas to life," stated David Gray, Project Equity's Senior Manager, Client Services.
Gray worked with the Westbrae team to develop a clear roadmap, outlining the legal and financial steps required for the transition. This included conducting a financial feasibility study, creating new internal structures and establishing governance systems that ensure democratic participation.
Throughout the process, comprehensive training and support were provided to enhance the employees' business management skills and cooperative understanding. Ultimately, the successful transition to a worker cooperative not only secures the business's future but also fosters a sense of ownership, pride and shared prosperity among the employees, creating a sustainable and inclusive enterprise.
"Project Equity is great. They know how to steer you in the right direction without overwhelming you," added Josh Hincks, Westbrae's Senior Buyer.
Creating the conditions to thrive
The new owners of Westbrae will continue to work with Project Equity through its Thrive program. They will continue to expand their knowledge and understanding of key performance indicators, working with a board of directors and management evaluation. This additional work will enable them to bring their own vision of where Westbrae Nursery will go in the future, while maintaining its legacy of nearly a century.
Justin Georganas, Westbrae's Senior Horticulturist, summed it up, "For those who had been with the business for a while, the idea of employee ownership was a pretty easy decision. We all believe in this place, and we want to be here for a long time."
Berkeley and the Bay Area have undeniably been fertile ground for the growth of employee ownership models, with numerous successful examples like Westbrae. However, it is important to recognize that employee ownership is not exclusive to this region. It is a proven and effective strategy for selling one's business, rewarding dedicated employees and preserving the owner's legacy regardless of location. Whether in urban or rural areas, employee ownership offers a sustainable and empowering solution that aligns the interests of owners, employees and the broader community.