Cal Solar thrives through COVID crisis

"The beauty of the cooperative model is it involves everybody. It allows everyone to feel vested in the success of the business."
Lars Ortegren, founder and former owner of California Solar Electric Company
Project Equity was proud to assist California Solar Electric Company located in Grass Valley, CA, with its transition to employee ownership in 2019.
Working together as a team
Lars Ortegren and his employees at California Solar Electric Company (Cal Solar) have always worked together as a team that takes pride in the development of others and the growth of their company. He'd always imagined that the business would become employee-owned one day.
"We've always been a mission-driven solar company. We consider ourselves an environmental company first. Our primary work of installing solar panels is combating climate change and saving the planet – secondarily, providing meaningful work for those who work at Cal Solar," Ortegren shared.


"If everyone is working on building a business and putting energy into the company, it should be partially theirs."
---
Lars Ortegren
When you speak with Lars about the company, he always leads with the people. Whether he's talking about installing solar panels, climbing on roofs, putting together company committees or making sure the right processes are followed for decision making, he always has his employees' best interests in mind. Even when he exclaimed that "renewable energy is beautiful," he provides examples about the individuals at his company who deliver customizable resources to their customers. That's why his decision to consider employee ownership for his company had to include his employees' input.
More than one brain
Ortegren was curious about pursuing employee ownership initially when he became owner of Cal Solar. He took the time and energy to investigate options and discussed steps with individuals knowledgeable about employee ownership transitions.  
Once Ortegren knew that a transition to employee ownership was feasible, and to be ready to formally move towards an employee ownership transition, Ortegren wanted to engage with the employees around the possibility and potential. He launched internal discussions about the employee ownership concept, began normalizing it among the employees and helped catalyze interest and buy-in for the transition process. Cal Solar was effectively able to use these early conversations to ramp up employee involvement, which was critical to their eventual successful transition because employee energy truly fueled their process. 
"A good business involves a lot more than one brain," proclaimed Ortegren. "You're relying on a brain trust of strong thinkers to be as adaptable as possible. The beauty of the cooperative model is it involves everybody. It allows everyone to feel vested in the success of the business."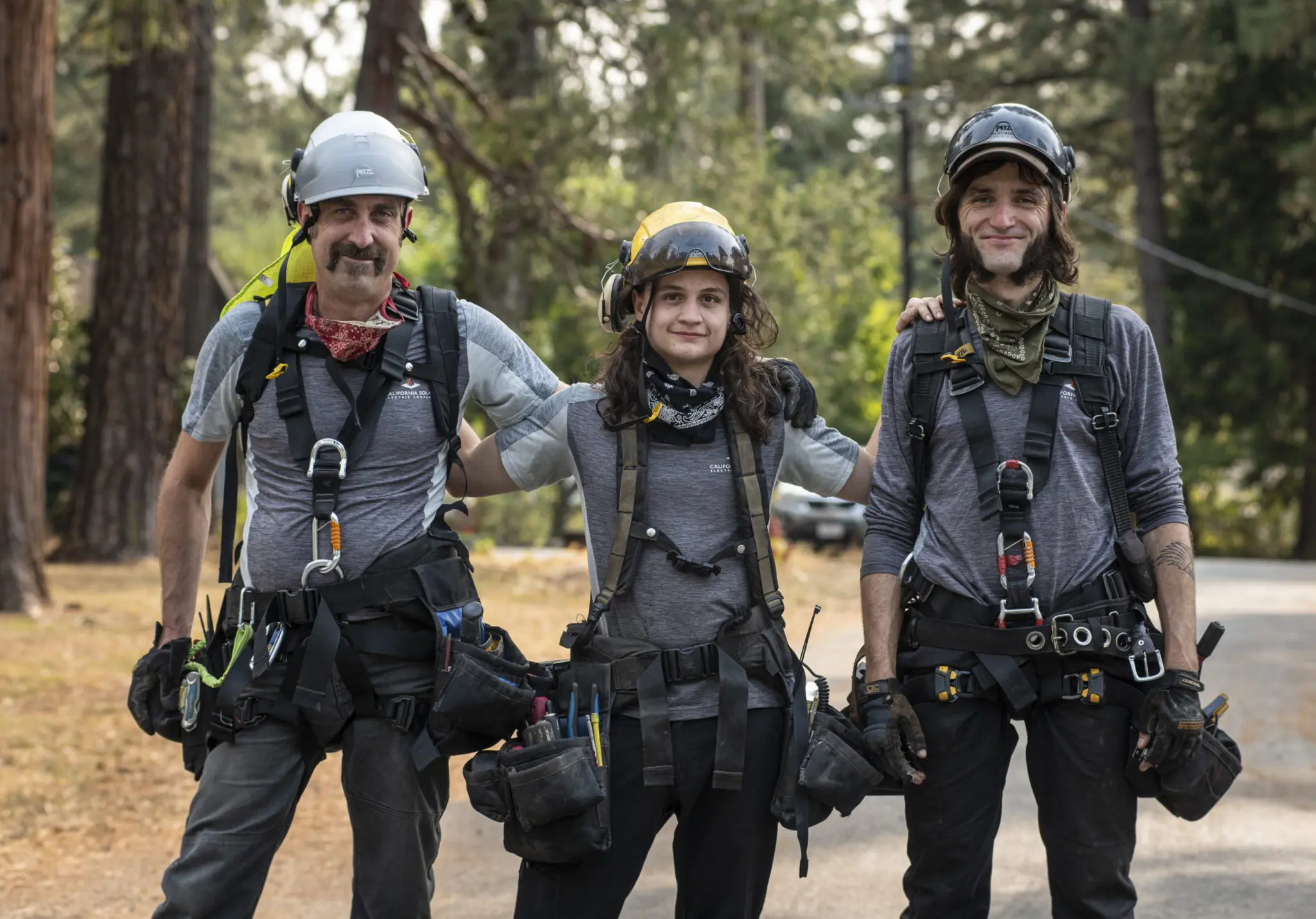 The interest was overwhelming and the transition process of becoming employee-owned continued in earnest. After transitioning to a worker-owned cooperative in mid-2019, Cal Solar began the final stage of engagement with Project Equity through its Thrive program. During this program, Project Equity provides ongoing support to business leadership and the new employee-owners by implementing a training and support program that builds ownership culture and helps the business and its owners thrive.
Besides setting up their own governance and Board of Directors, Cal Solar also established other employee-run committees to engage the entire organization, including Work/Life Balance, Gratitude, Justice/Equity/Diversity/Inclusivity (JEDI), and Open Book Management committees.
Employee-owner and Board Secretary, Laura Parkes, puts it in her own words, "It's the opportunity to share profits, to be more included, to be more involved, to have your voice and values considered on a daily basis, which gives everyone a greater sense of being a part of something for them as well as the greater good."
COVID-19 was a real curveball
As many businesses experienced, 2020 wasn't the hopeful and energizing year the company was looking forward to after its transition in 2019. Cal Solar had to quickly adjust to the COVID-19 pandemic.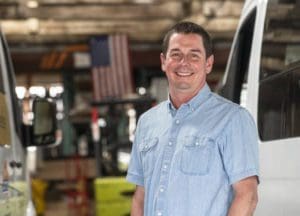 Employee-owner and Chair of the Open Book Management Committee, Chuck Holding, described it as "a curve ball" and said, "No one could have seen it coming and be prepared for it, but our company really rose to the occasion. We got together and really went after it and we delivered unprecedented growth. In a world where businesses are literally closing, we worked hard to stay afloat."
Holding credits being employee-owned for their ability to thrive during the pandemic. While on furlough, the sales team developed a new partnership that generated a year's worth of sales in about three weeks—all during the COVID lockdown. Despite being off payroll, Cal Solar's employee-owners continued to innovate because the company's future was their own future.
"In a world where businesses are literally closing, we worked hard to stay afloat."
---
Chuck Holding
"Working for Cal Solar during the COVID pandemic has been such an incredible blessing for me," shared Parkes. "I feel like it's made us all a lot stronger as a team and we've all been taking care of each other. We were also very blessed that industry changes helped us to stay afloat and bring in more work. Just knowing that this is our company makes my personal investment into Cal Solar a lot stronger."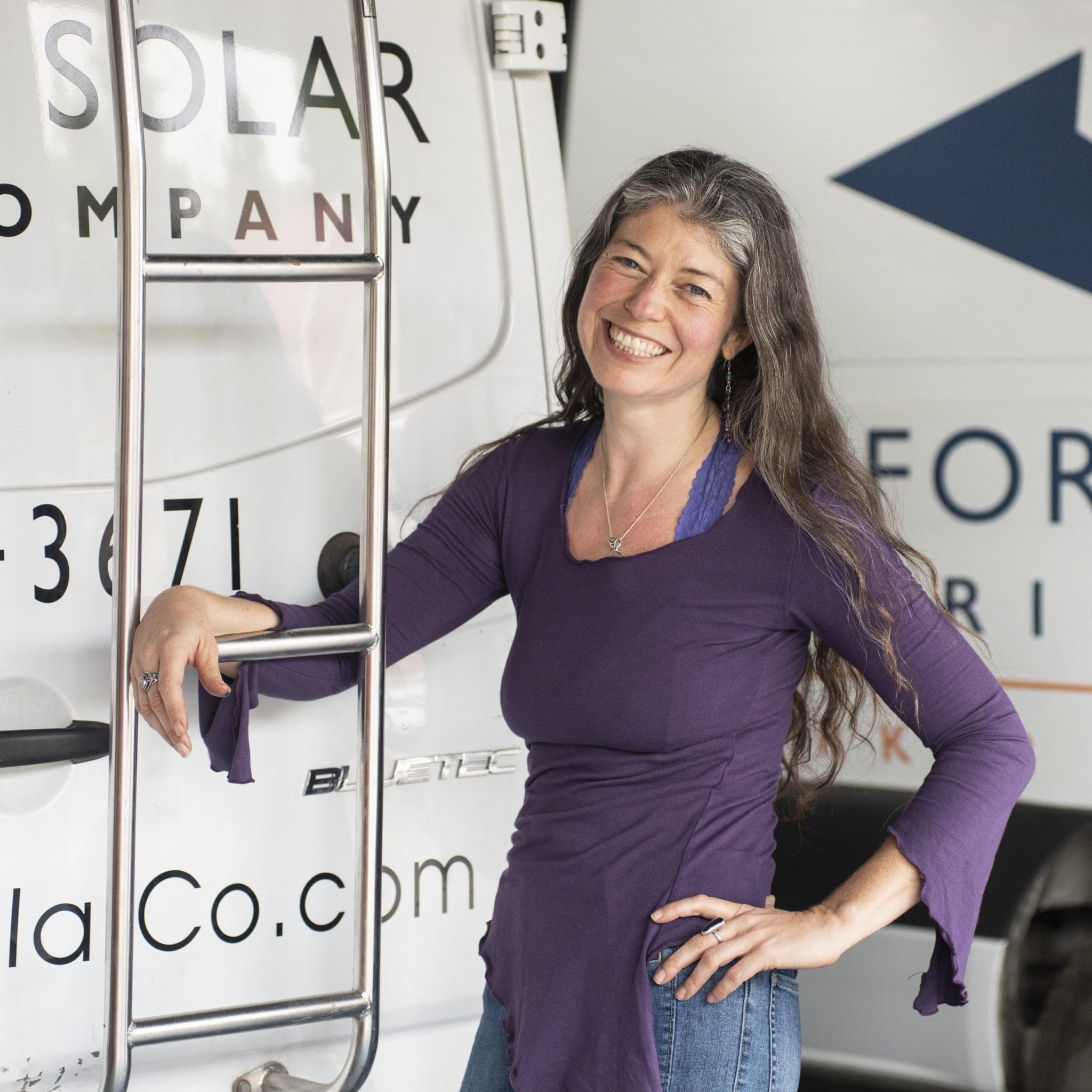 "Just knowing that this is our company makes my personal investment into Cal Solar a lot stronger."
---
Laura Parkes
A strong belief in employee ownership
When you work alongside the employee-owners at Cal Solar, their enthusiasm is contagious. Today, they are in the Thrive stage of their transition. Cal Solar is, in fact, thriving, and Lars Ortegren is happily working alongside his fellow owners: "I strongly believe that if everyone is working on building a business and putting energy into the company, it should be partially theirs."