Taking care of the technology so nonprofits can save the world
Project Equity was proud to assist Alternative Technologies, located in Berkeley, CA, with its transition to employee ownership in March 2022.  
We all know about the heroic work of nonprofits that are pushing forward on the critical social issues of our time: everything from urban reforesting to serving people newly entering the workforce. Community care and deeply held values of equity for all people have been guiding principles for Alternative Technologies for over 30 years. And those same values underpin the decision by Jerry Skomer to convert his company, Alternative Technologies, into a worker-owned cooperative.
Skomer, who was executive director of a nonprofit before he started his business, had special insights into the challenges of running a mission-driven organization. He knew firsthand that executive directors had to make strategic decisions about operations, including how to select, set up, and maintain telephones and computer networks. He saw that nonprofit leaders needed a vendor they could trust. That is what he set out to create when he started Alternative Technologies in 1989.
"My idea was to provide a service that would help a large number of nonprofits. The idea was to free them up so they could focus more on their mission," said Skomer. "A lot of nonprofits have smart people, truly good people, facing really big, intractable social issues. We figured a great way to help them is to take on the headaches that come with telephones, internet service providers, and maintaining a computer network. We'll take care of the office technology if they would save the world – that was the plan."
Early on Skomer was selected by organizations like the Sierra Club and Greenpeace to set up phones, voicemail systems and cabling for local area networks. When a contract came through, Skomer worked onsite alongside the crew. Today, Alternative has almost 40 employees (including many from those early days), providing IT planning, helpdesk support, telephone service and cabling.
Skomer is proud of how Alternative Technologies has grown over the years. He is quick to recognize how that growth couldn't have happened without the dedication and talents of his employees, many of whom come from nonprofit backgrounds and understand the needs of organizations trying to do as much good as they can, often with limited resources. When he determined it was time to create a succession plan for his business, he wanted to take care of the employees who had helped his mission be such a success.
Project Equity is proud to have helped Alternative Technologies transition to employee ownership by becoming a worker cooperative.
How would I want to be treated?
"When I was preparing for retirement, I was trying to determine what I was going to do with the business," shared Skomer. "We had grown to a staff of almost 40 people. How would I want to be treated if I were them? Why shouldn't they become owners of what they helped to build? They were responsible for the growth of the organization. It doesn't feel right to have them report to a new owner who may not have the same values. They should have the opportunity to benefit through ownership."
When a business owner retires, the company is often sold to an outside buyer, someone who will bring in their own culture and way of doing things. They might want to relocate the business or strip it for parts. Protecting jobs is rarely a priority.
When a business owner sells their company to their employees, however, they entrust their legacy to the people who understand what makes the business tick, who have lasting relationships with its clients, and who have a deep appreciation for all the things that make their culture special. Employee ownership not only gives workers a financial stake in the success they've helped to create, but it also protects jobs, keeps businesses intact, and keeps them local.
As Skomer put it, "If you are at all invested in the company you helped to build, it just makes all the sense in the world to turn to an employee-ownership model. It's a strategy that works for us and can work for millions of others."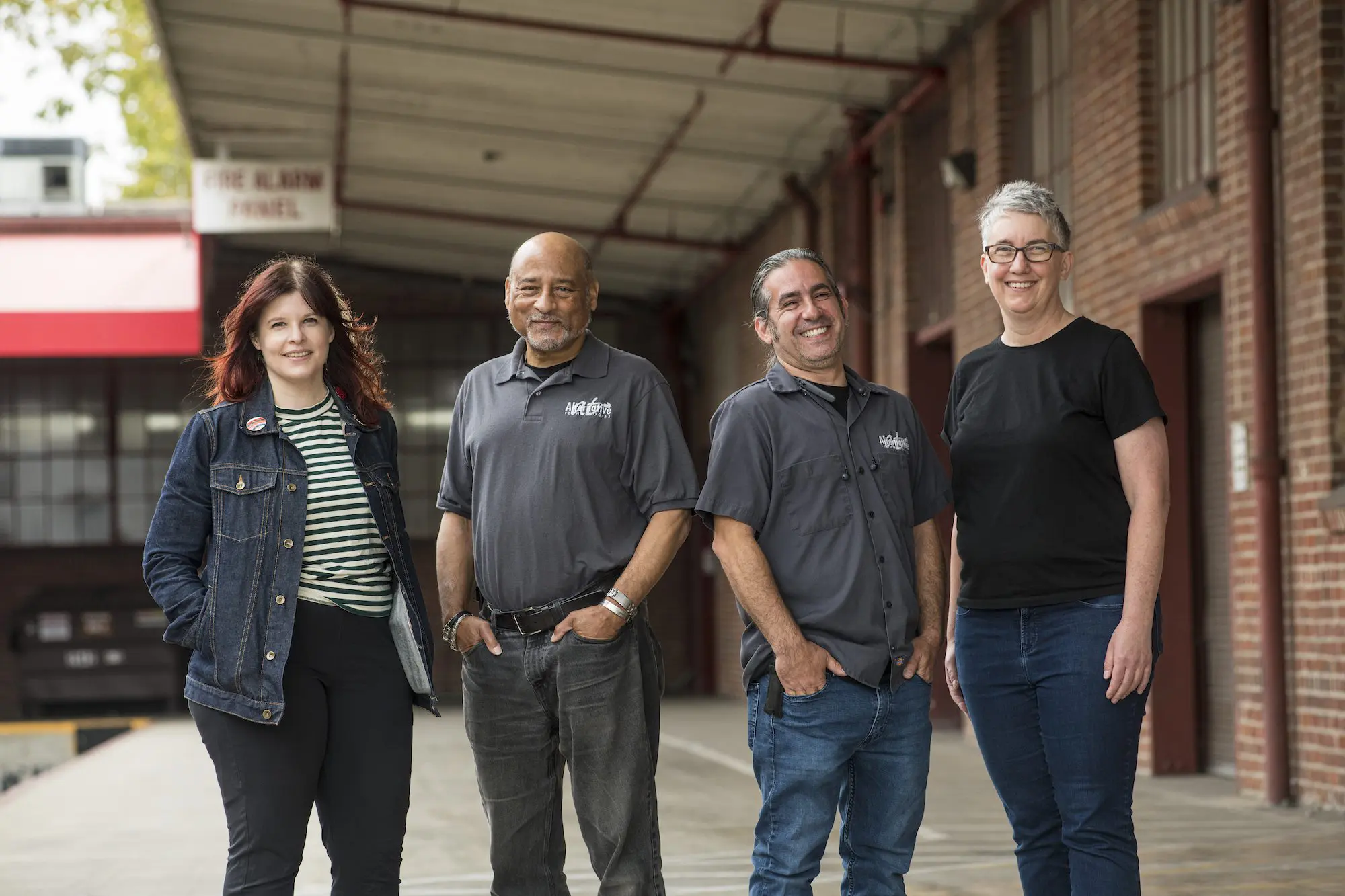 Project Equity is in your corner
Skomer discussed the idea of employee ownership with his management team. They were enthusiastic from the start.
"We held an all-staff meeting where I gave a speech about parallel computing," Skomer reminisced. "The idea is that a computer with a bunch of processing units works better than a single processing unit. That's the definition of employee ownership."
After investigating their options, Alternative Technologies hired Project Equity to help them explore the different employee ownership models and, once they decided that a worker-owned co-op was the right structure, to guide Alternative Technologies through the transition.
"We began by conducting a feasibility study with Alternative Technologies to determine the value of the company," explained David Gray, Senior Manager, Client Services at Project Equity. "We spent a lot of time with the owner to understand his goals and how we could support him. With the team he put in place, Alternative Technologies already had the right people, with the right ownership attitude. We knew right away that they had the skills to run this business. We just guided them through the details and the structure so they could continue to be a trusted partner to their customers."
"Project Equity has been essential and critical to our process here," Skomer said of their transition to a worker co-op. "Once you see that Project Equity is in your corner, and they'll stay in your corner, it becomes a pretty easy relationship that serves you well throughout the process."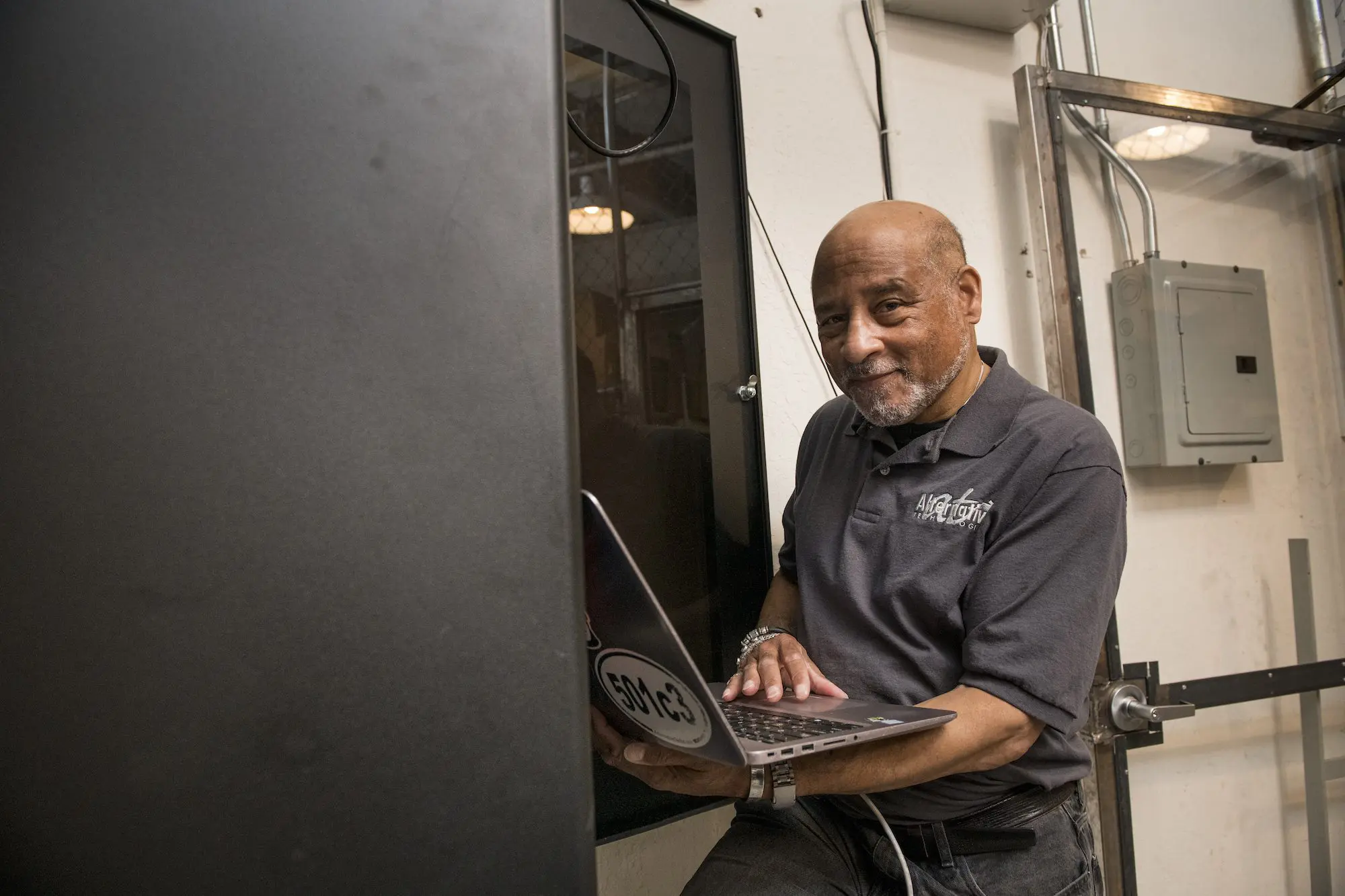 Part of a larger mission
Throughout their transition to employee ownership, Alternative Technologies employees were consistently focused on making sure the values of the business did not change for themselves or their clients.
Service-based businesses like Alternative Technologies depend on the strength of their client relationships. When employees have a financial stake in the company's performance, it boosts employee retention, maintains continuity for clients and encourages employees to make those relationships as fruitful as possible.
"Being a worker-owned cooperative is so much more personal to me," shared Leslie Carroll, Technical Account Manager. "I not only have a mission to deliver the best service to my clients that I can. I'm also part of a larger mission of the worker-owned movement."
"Alternative's culture has always been to work as a team to bring a resolution to a client," expressed Douglas Jackson, Technical Account Manager. "Now the team knows that we're in it together to support and service our clients."
"The transition has taught me that worker-owned cooperative was the name of how I always thought people should work," said Deborah Farrell, Director of Community and Technology. "When we announced that we were going to become a cooperative, it was a nice label to put on what we were already doing. We talked about being a values-based business. A cooperative is a really great way to show that to the community, our employees, and our clients."
"The most rewarding thing you could do"
From being active participants in the transition to proudly stepping into their new roles as employee-owners, the staff at Alternative Technologies has embraced their new status as a co-op with open arms.
"Employee ownership was in their DNA already," said Gray. "There was an excitement that these individuals would own a tech business in the Bay Area. You could see the anticipation and commitment they had to step up and take the reins of this company. When it came time to structure the organization and set up the bylaws, they were all in, 100%. And they've been thriving ever since."
Added Skomer: "If you are a business owner considering retirement, investing in employee ownership is easily the most rewarding thing you could do. Especially if you built up a company that is made up of good people. The rewards that you get are more than just monetary. If you know you are leaving a company to people who have worked hard on behalf of the company, that's something that money can't buy."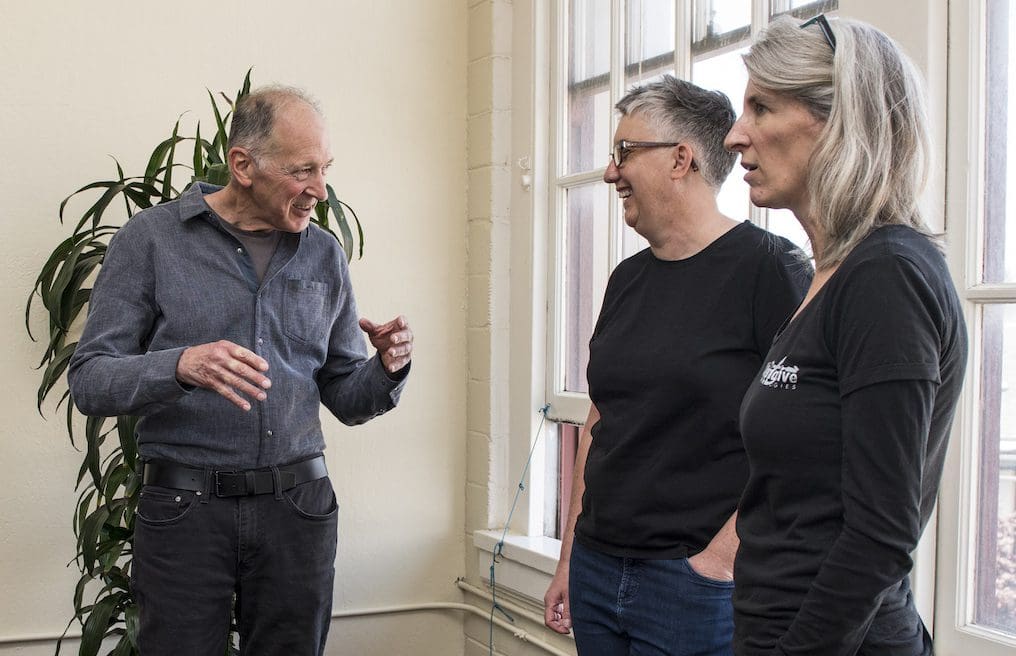 Alternative Technologies' clients react to their transition to employee ownership
"I was thrilled to hear they were becoming employee-owned. They never felt like a top-down managed company to me. They've always felt like a family."
Kelly Doyle, Administrative Director, Women's Cancer Resource Center in Berkeley, California, an Alternative Technologies client since 2012
"Alternative Technologies takes care of all of our technology needs in all three of our locations. We consider them co-workers. When I heard they were going to be employee-owned, I felt even more confident that each owner will continue to take care of our tech needs."
Patsy Angelillo, Office Manager, Oakland Private Industry Council in Oakland, California, an Alternative Technologies client since 2015