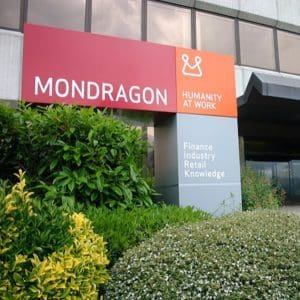 In July of 2016, our co-founder, Alison Lingane, was honored to be invited, along with U.S. credit union executives and field builders, to visit Mondragon, one of the world's largest federations of cooperatives, in the Basque region of Spain. The trip was spearheaded by the National Cooperative Bank and organized by Michael Peck of 1worker1vote.org.
Back in the U.S. in August, we co-hosted a followup event with Beneficial State Bank. Oscar Muguerza, the head of business lending for Laboral kutxa, Mondragon's bank, generously made himself available during a family vacation for a learning session with regional Bay Area financial institution executives.
Thank you to NCB, Michael and Oscar for the opportunity to learn from the Mondragon model!
Interested in learning more about our regional work?