Project Equity receives the 2017 Coop Innovation Award
We're honored that, for the second year in a row, Capital Impact Partners selected our organization for this prestigious award! The following is reprinted from Capital Impact Partners' website.
Arlington, VA (May 3, 2017) – Capital Impact Partners announced today that it has awarded grants totaling $50,000 to Project Equity and the Food Co-op Initiative, co-winners of its third annual Co-op Innovation Award. The award is given to recognize those organizations that demonstrate leadership in bringing the cooperative model to scale and in creating social impact for low-income communities.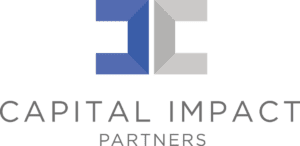 "From food distribution to job creation across both urban and rural communities our Co-op Innovation award is highlighting the
true breadth of impact that co-ops are having for low-income communities," said Ellis Carr, president and CEO of Capital Impact Partners. "We are excited to support the work that both Project Equity and the Food Co-op Initiative are doing to further scale the power of co-ops nationally."
Project Equity was awarded $25,000 to expand its efforts to convert successful businesses to worker ownership as a way to scale access to quality jobs and create wealth building opportunities for low- to moderate-wage workers. Project Equity has been testing their model in the Bay Area of Northern California, and this award will allow them to create proof of concept for their model in two diverse geographies – Western North Carolina and the Twin Cities of Minneapolis and St. Paul – where there is strong interest from local partners to build a local ecosystem to support worker co-op conversions. Success will set the stage for further replication by demonstrating that worker co-op conversions can be done effectively in diverse geographies.
"We are thrilled to have Capital Impact Partners' support in this important work. We all recognize the potential of cooperative conversions to scale worker cooperatives, and this grant will help us support top-notch partners in Western North Carolina and the Twin Cities to localize our 'what works' toolkit to the needs of their regional community and economy, and helps us set the stage for bringing in additional partners in other regions in future years," said Project Equity co-founder Alison Lingane."
Project Equity was also a 2016 recipient of the co-op innovation award. Their "Worker Co-op Investor Guide" to educate impact investors, fund managers, and finance professionals about the process of investing in worker ownership and financing conversion buy-outs was recently released and is available on the Project Equity website.
"Time and again we've witnessed how successful co-ops can create impact for low-income communities. Helping to replicate that success is critical, especially in areas where the co-op model is less well known," said Alison Powers, Co-op Program officer at Capital Impact Partners. "Project Equity and the Food Co-op Initiative focus on helping to build and grow co-ops in new places is representative of the leadership this sector needs. Their work aligns with our 30-year effort to amplify the cooperative movement as a key way to create opportunity in low-income communities."