Rockman did the research, employee ownership won
Professional researcher Saul Rockman discovered an exit strategy that saved the company from closing its doors.
Project Equity was proud to assist Rockman et al located in San Francisco, CA, with its transition to employee ownership in 2019.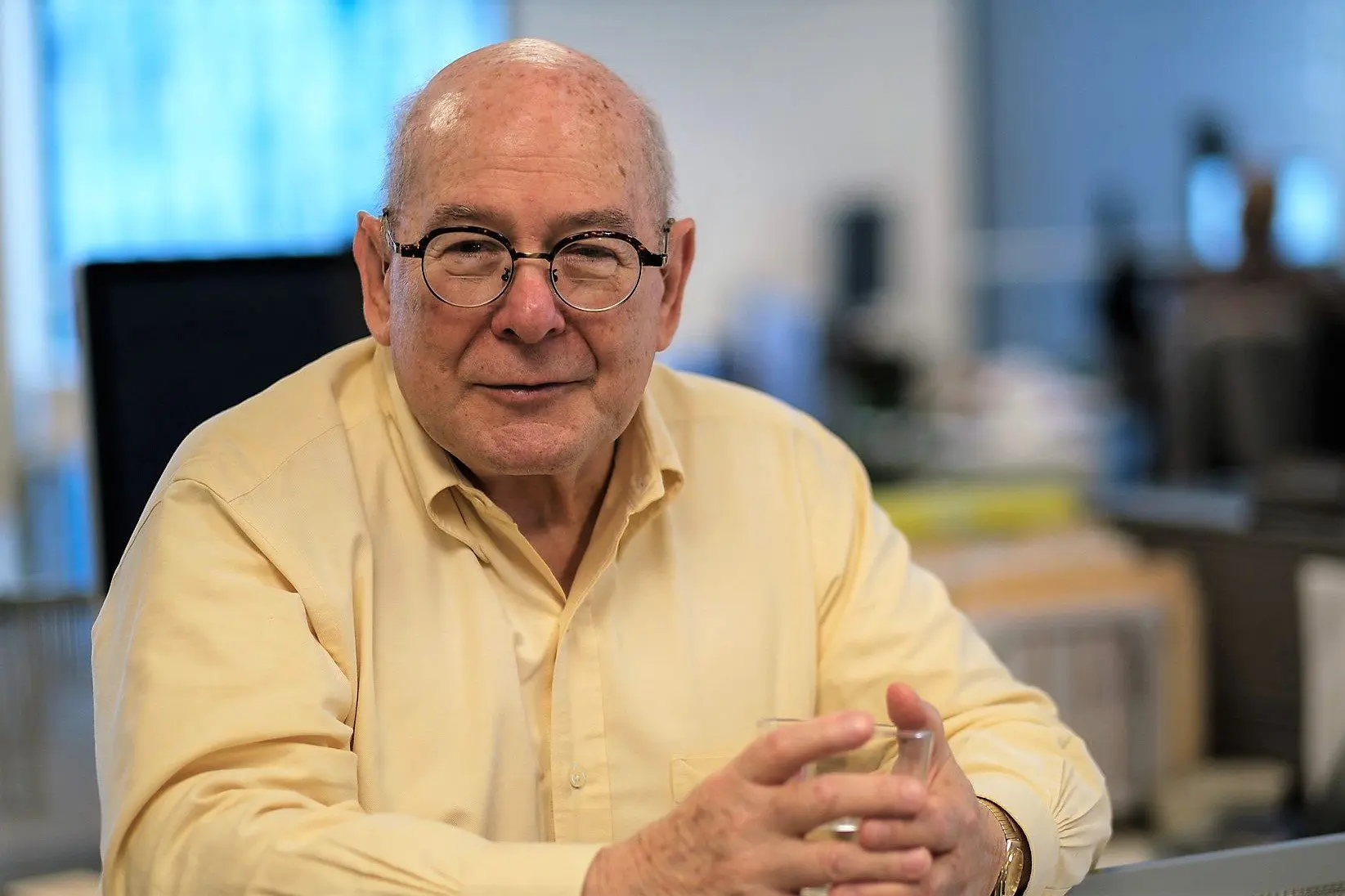 Background
Saul Rockman started his research, evaluation, and consulting firm from a home office in his basement in 1990. Today, Rockman et al is a thriving 14+ employee business located in the heart of San Francisco's financial district.
Initially, Saul's research focused on education reform and the use of technology in schools. As his team grew, they branched out into other topics including media and its impact on education. Many of their current clientele come from programs needing a third party evaluation to quantify their impact and justify continued funding.
Becoming employee-owned
Around 2015, Saul started getting more serious about his retirement plans. He and his wife, Barbara, were looking forward to the next stage of his career and his life—and continuing to travel even more extensively, which was difficult to do while Saul was the sole owner of the business.
Although retirement sounded like the best thing for himself and his family, Saul was concerned about leaving behind what he calls a "modest legacy." He wanted to ensure that the valuable research he and his team produced would continue.
Saul considered selling his business to an outside buyer or merging with another firm but was not successful in finding either one. In 2017, he read about Project Equity in the San Francisco Chronicle and decided to learn more about selling his business to the employees.
When Saul reached out to Project Equity, he was immediately impressed by our team, especially with Hilary Abell, our co-founder, and her depth of knowledge and experience with employee-owned companies. "They were very clear in presenting the issues we had to face."
Business transition logistics
Saul and his team of researchers approached the decision to become employee-owned much like they approach their work. They wanted to thoroughly investigate it before moving forward. The entire process took about 16 months, and Rockman et al officially became a worker-owned cooperative in August of 2019.
The employees had many questions about liability and what it meant to become owners of the firm. David Wilmore, who has since stepped into the role of Managing Director, explained that Project Equity was able to walk them through the fears and pinch-points and assured them of the realistic risks, responsibilities and rewards they could expect.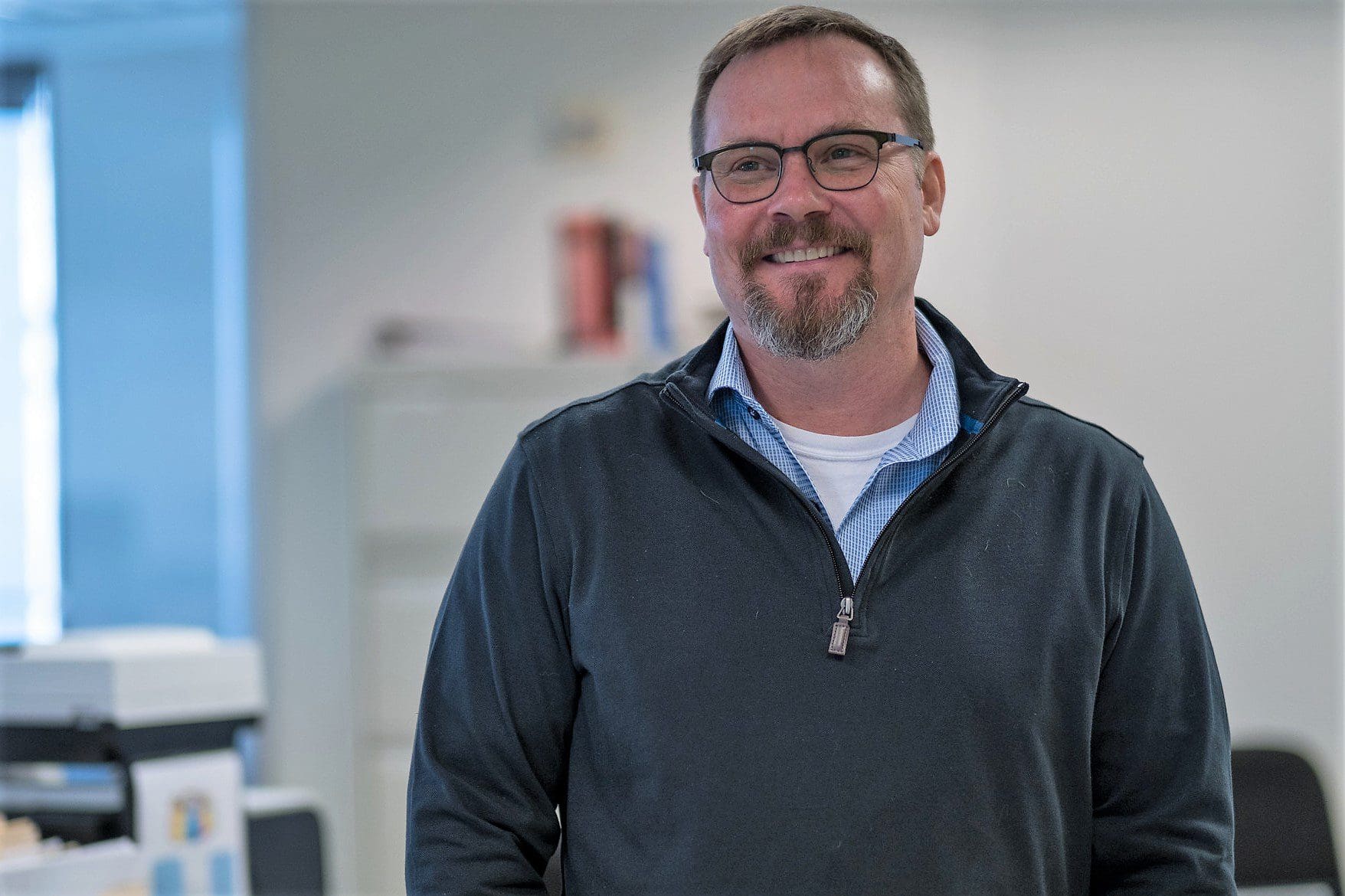 Project Equity's team was available to answer questions and ensure Saul's plan to sell to his employees steadily progressed towards the final transition. "Conceceptionally, they laid out a strategy for how to think through the conversion and helped us follow that plan," stated Saul.
David appreciated the help in finding the right resources and outside groups to make this all happen. "We really would have struggled with building relationships with the banks, lawyers, accountants and others that were crucial to this transition."
One of those relationships was with Shared Capital Cooperative, a Community Development Financial Institution (CDFI) that Project Equity partners with through their joint Accelerate Employee Ownership initiative to finance employee ownership transitions. Saul noted that Shared Capital was invaluable in guiding them on how to structure the financing.
Buy-in
Employee-owners of worker cooperatives typically require an equity buy-in amount as a part of becoming an owner. This amount is usually substantial, but set to be within reach of every potential owner. 
The Rockman et al transition team did just this: they set the buy-in low enough to make ownership accessible to as many employees as possible, but high enough to feel like they had some skin in the game. They also offered a bi-weekly payroll deduction that made the $3,000 investment even easier for those who did not have the entire amount readily available.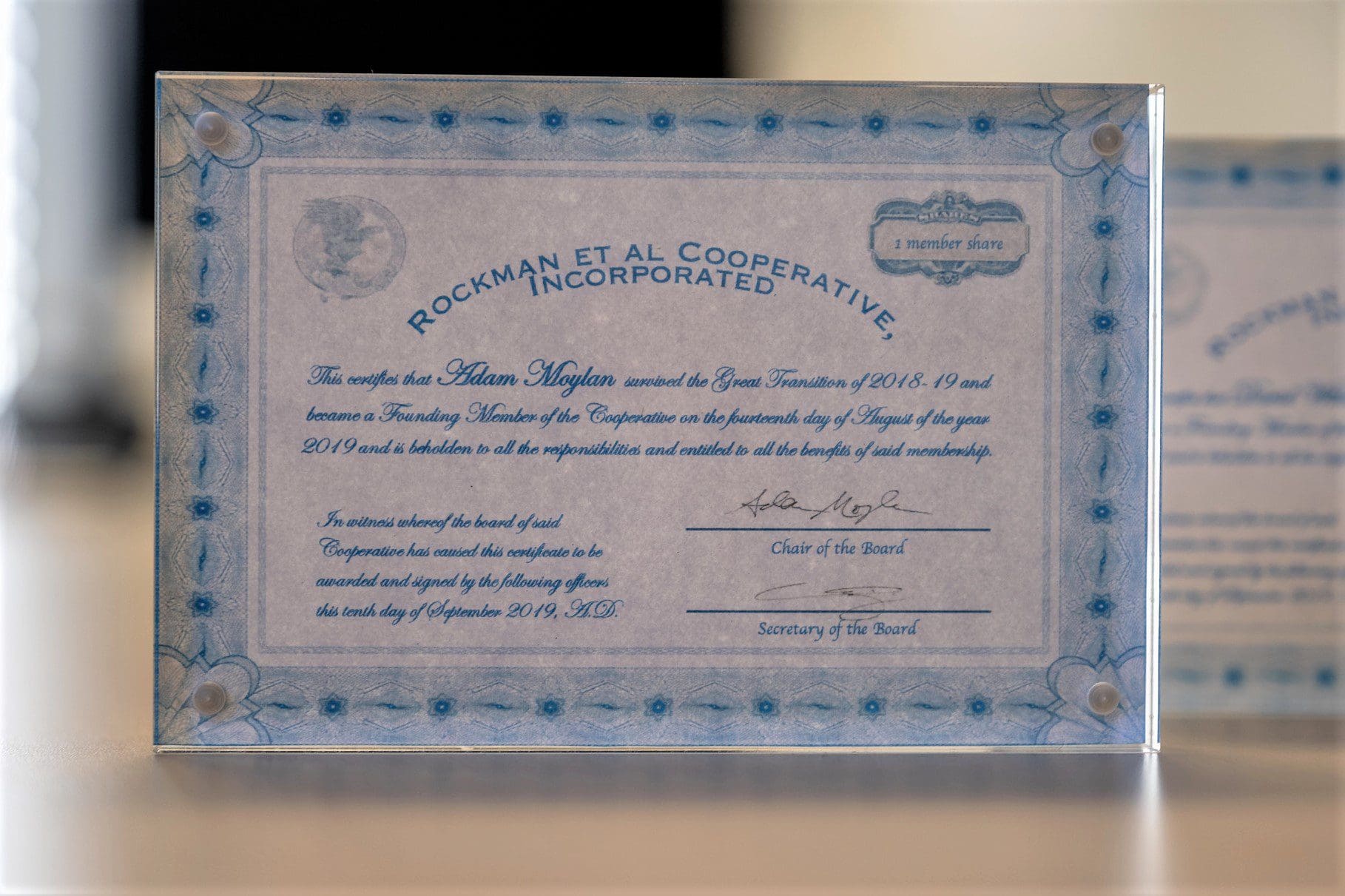 In any worker cooperative, the combined employee buy-ins typically don't make up a significant portion of the purchase price, since the business is acquired through future revenue. 
Challenges during transition
Ten years ago, the management team was already questioning what would happen when Saul was ready to retire. They knew that in order to survive without Saul, they needed to make some changes to the management structure. 
Once Saul and the team started getting serious about employee ownership, the current management team got serious about acquiring the knowledge they needed from Saul. According to David, "Project Equity provided a roadmap for the successful transition, not only the idea of  transferring the ownership, but guidance and recommendations that allowed us to transfer the management responsibilities and create a sustainable company structure as well."
For the transition to work, their business needed to move from Saul making all major decisions, collaborating with David, then the COO, and being the holder of key information and knowledge, to having a management team that was informed and empowered to lead the business.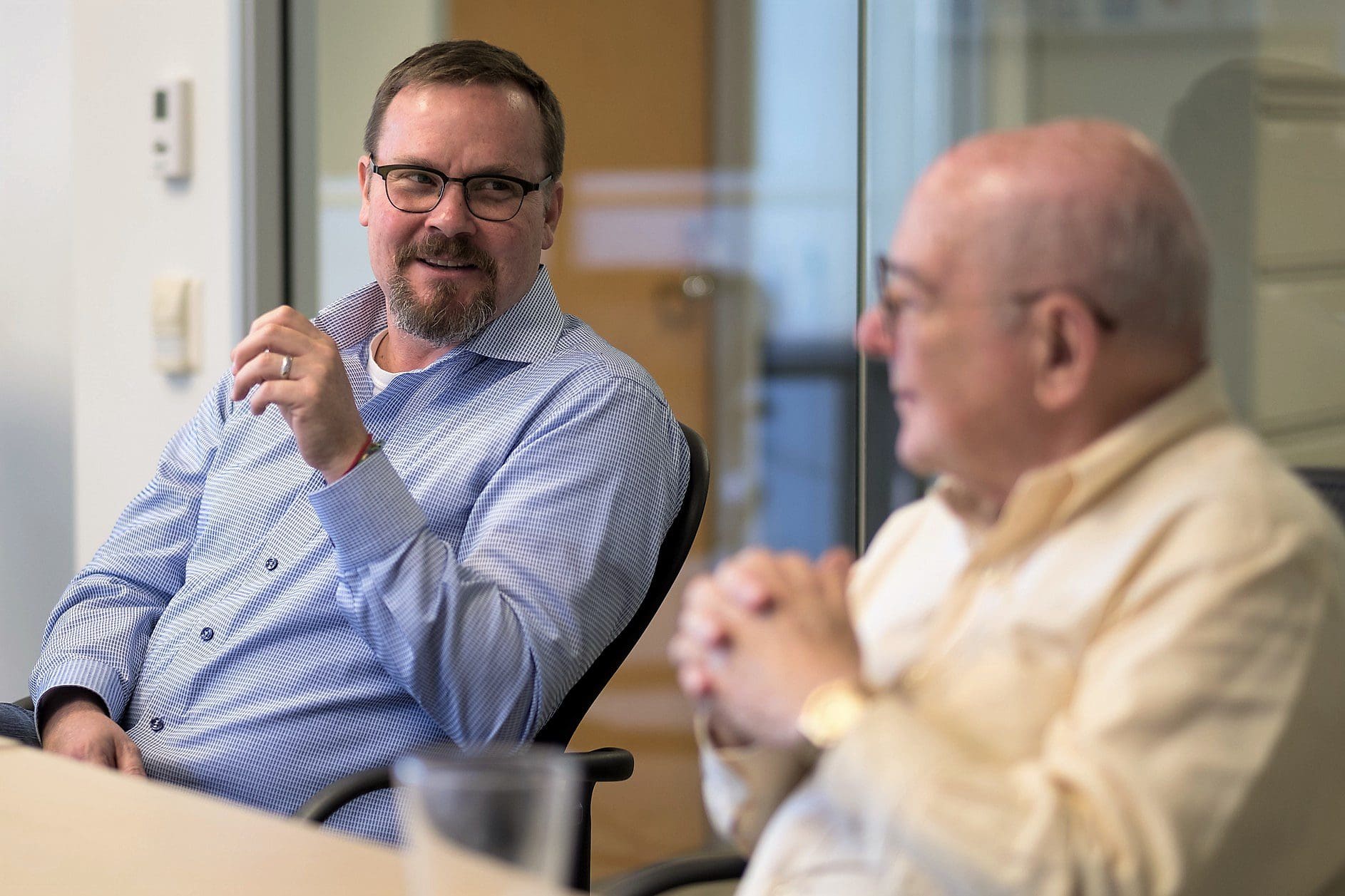 Having now taken the Managing Director reins, David reflected on this challenge, "Saul not only played the role of the owner, but also the CEO, and we needed to build a management structure that didn't exist." This extended the transition time, and was an investment that set the employee-owned business up for success.
Key lessons
Rockman et al is a pioneer in their field. Very few professional research firms are  structured as worker cooperatives (and they did their research on this). Being one of the first means there is a bit of a learning curve. Saul and the transition team realize they will become a point of reference for other professional firms.
Now having gone through the process, they are happy to be a role model for others. "One of the reasons coops exist is to help other coops," said Saul. 
Outcomes
David noticed that once employee ownership was on the table, the employees started to take on larger roles and seemed more "plugged in." He said, "It's been transformative for many people in this company, who know they have a new responsibility and have the investment in making sure this thing works for everybody."
David has personally enjoyed his new role as the Managing Director, as it has given him professional and personal growth. He shared that while it's been rewarding to be in a position to make decisions, it's been wonderful to still be able to do "gut-checks" with Saul. "He is still there to give advice, but now the management decisions are ours and we are all affected by them."
Saul feels employee ownership was the right decision. "I'm thrilled with the results. The conversion and allowing people to take on more responsibility has been really satisfying and rewarding for me." 
Saul likes being able to take a step back, while still guiding the company and employees in their decisions. In the end, the most important thing was keeping the doors open. "I am not concerned about whether my name stays on the door or not. As long as the company continues doing the work well, then I am delighted."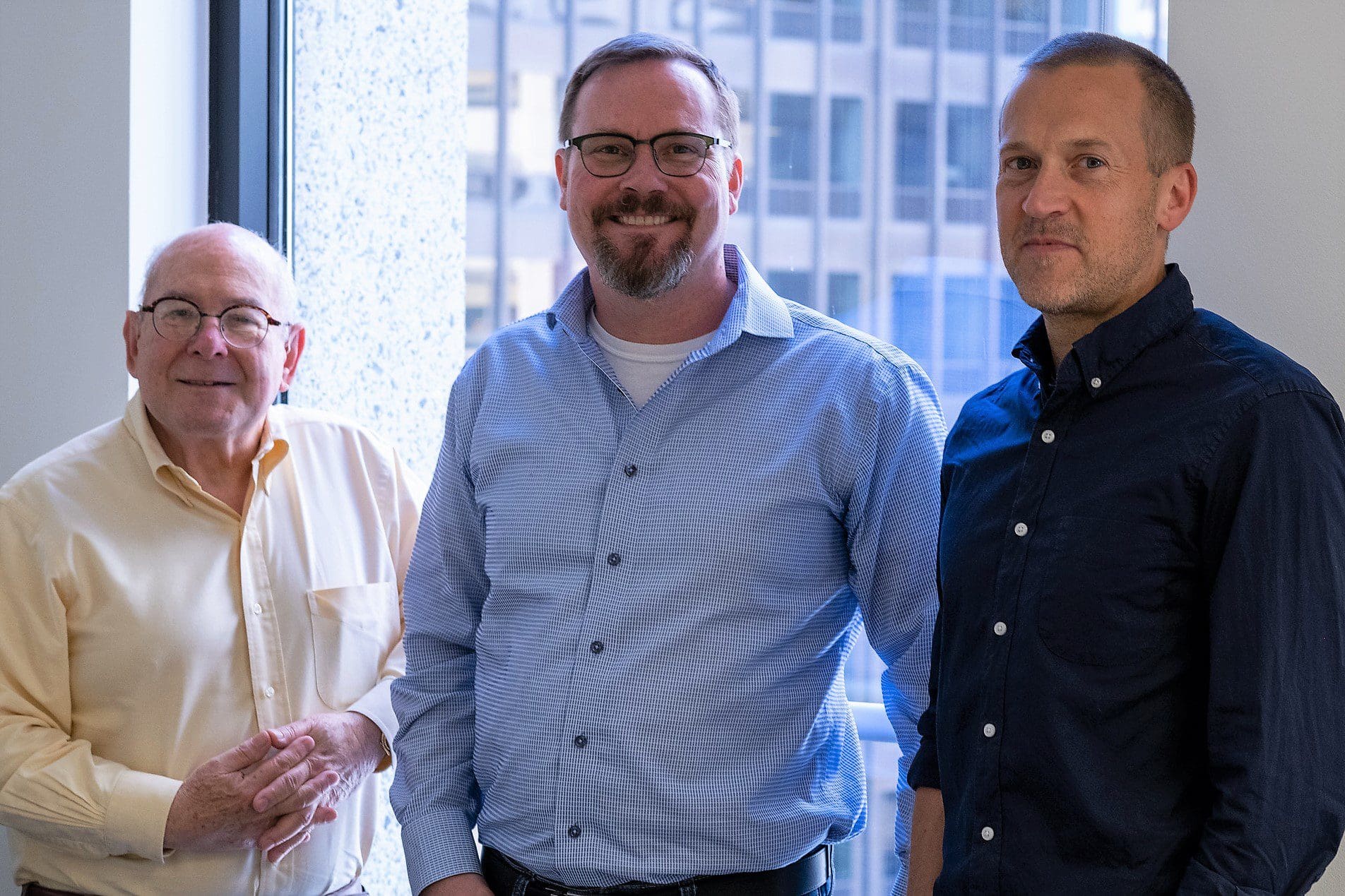 One unexpected outcome was a shared profit for the new employee-owners in the first year. When they had originally modeled the transition, it looked like profiting the first year was unlikely. David said, "We were just happy that the company was stable and sustainable."
David summed up the two major success stories of the transition, "For Saul, the process has meant an ability to have an exit plan and get paid out for having built the company. For the employees, it is an opportunity for us to take over ownership and management of the company."
When asked what he would tell other business owners considering their options for exit strategies, Saul shared, "Those individuals who work for you, who delivered in the past, who've made you the success that you are, should be given the opportunity to step up to the plate and take on the new responsibility of ownership."
What Saul wanted was an exit strategy that allowed him to retire well while providing his employees a chance to continue growing the company they had helped build. Employee ownership checked all the boxes. "The goal was an exit strategy that works for everyone—and we've succeeded."