Overcoming challenges through teamwork, transparency and a culture powered by employee ownership
The employee-owners at Columbia Forest Products have seen it all. Booms and busts, bull markets and bears, health scares, natural disasters and even illegally-operating offshore competition. And throughout every challenge, they have had each other's backs, worked together, pulled through and risen to the occasion as a team.
Founded in 1957 in Klamath Falls, OR, and currently headquartered in Greensboro, NC, Columbia Forest Products is the leading manufacturer of hardwood plywood and hardwood veneer products in North America.
Their products are used to make high-quality cabinetry, furniture, architectural millwork and commercial fixtures. Their formaldehyde-free plywood resin, PureBond, was the first of its kind and earned an award for innovative green technology from the United States Environmental Protection Agency.
Few companies have been employee-owned as long as Columbia Forest Products, or have made their employee-owned status such an integral part of their daily life.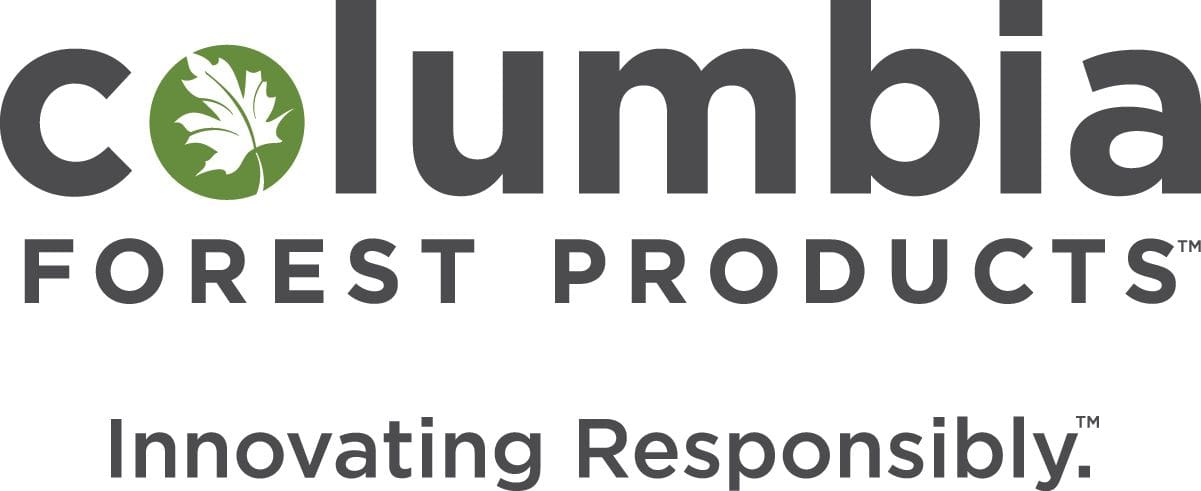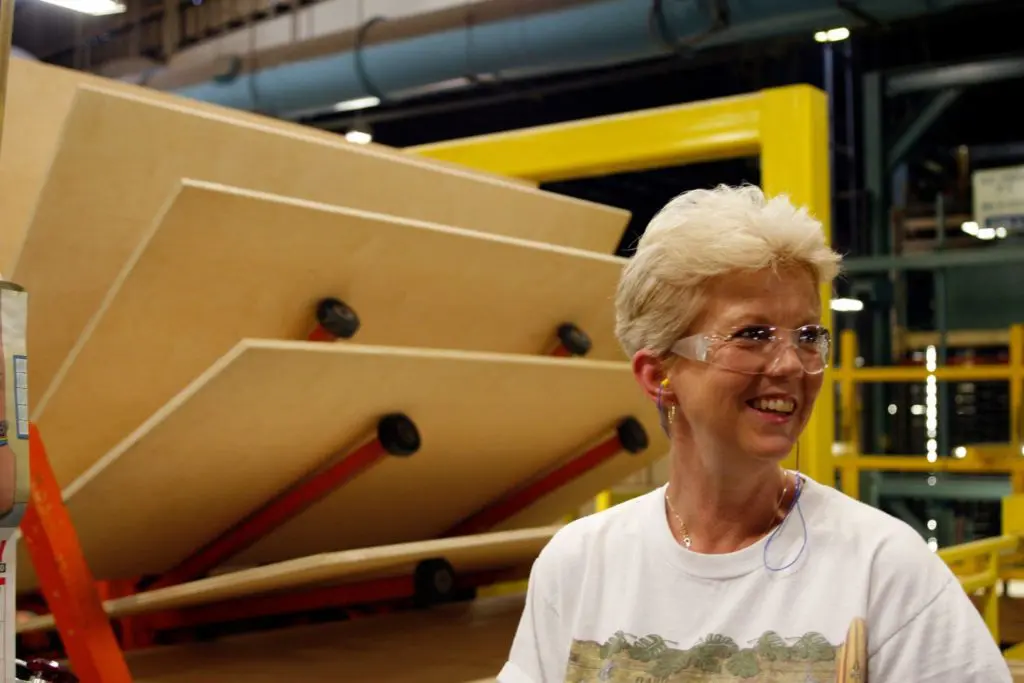 Columbia started its life as a worker cooperative (coop) and implemented an Employee Stock Ownership Plan (ESOP) almost as soon as it was legally possible to do so.
Now, for the vast majority of Columbia Forest Products' 2,100 employee-owners, the company's processes and policies, which were born out of an employee-ownership mentality, are simply the way things are done. Columbia's culture of employee ownership is simply the company culture.
Employee-owned from the start
Columbia began under the name Klamath Hardwoods. From the very beginning, founder Andy Honzel, Sr. wanted each of the initial 43 employees to feel like it was their company, too.
"I really think that a lot of the foundations of who we are today started with just his value system, his outlook on life and his direction of what he perceived the business to be," explained Jeff Wakefield, Columbia's VP of Human Resources and Development. 
It wasn't just lip service; Honzel and his co-investors set up the mill as a coop, where everyone had a financial stake and everyone would rise or fall together. In 1963, Columbia Plywood Corporation was formed to purchase Klamath Hardwoods. Honzel continued to use his leadership role to ensure that the employees had a say in the direction of the company as it grew.
"Even back at that point in time, there was a sense of ownership. It wasn't simply the founder and a small group of investors driving things. There was a sense of wanting everyone who was involved in the operation to be able to have an impact and to be able to share in the success of that impact," Wakefield said.
When the landmark ERISA legislation passed in 1974, effectively creating ESOPs in America, Honzel jumped at this new way to give employees a stake in the company's success, while also providing the business with valuable tax benefits. The company, now called Columbia Forest Products, became partially ESOP-owned in 1976. In 1984, the ESOP purchased all the outstanding shares, making Columbia officially 100% employee-owned.
The tax savings, ownership mentality and resulting agility of being an ESOP company empowered Columbia to expand rapidly. Over the 1980s and 1990s, they built and acquired numerous plants, mills and facilities across multiple states and expanded their operations into Canada. 
All the while, Honzel maintained his dedication to ensuring the company belonged to its employees. Even after handing full ownership to the employees, Honzel stayed on as CEO until his retirement in 1991. Throughout that time, he actively worked to ensure that the company developed and maintained a healthy culture of employee ownership that continues to this day.
A competitive advantage
When considering whether to explore employee ownership, many business owners focus on what things would look like during the initial transition period, or the period between the sale and the owner's retirement. How would the employees respond to the changes? What would it take to implement and maintain a lasting culture of employee ownership? It can be difficult to look further into the future and to picture a time when those questions have already been answered.
Wakefield, a 25-plus-year Columbia veteran, has had the benefit of viewing the company's employee ownership culture from multiple angles. He started at Columbia as Human Resources manager, then moved to the operations side as a plant superintendent, and later plant manager before stepping into his current role as VP of Human Resources and Development.
"We're in a very mature industry, a very competitive industry on both the domestic and international level. Our employee-owners really are our competitive advantage," he said.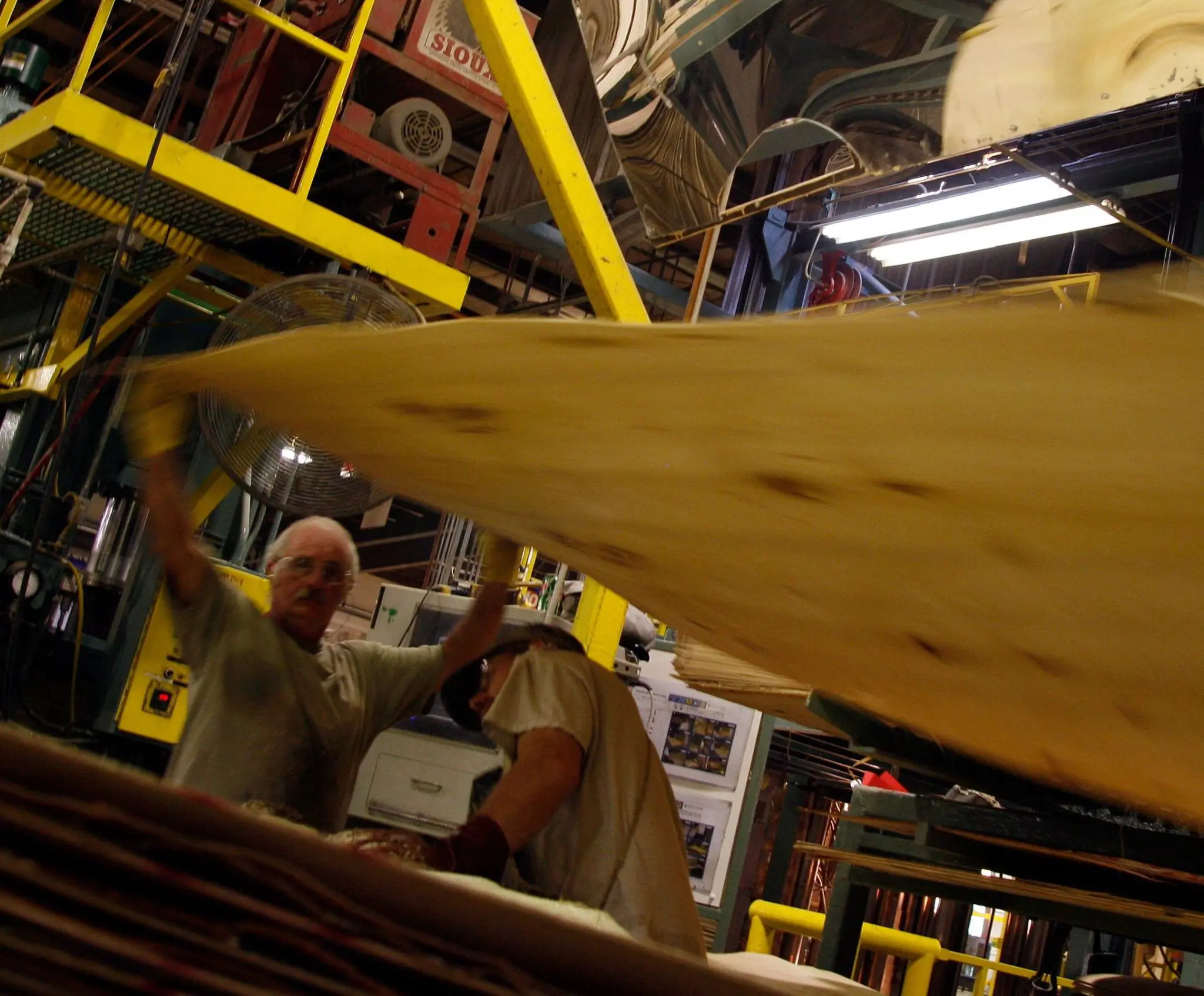 "When I was a plant manager, people would come up to me and challenge me on the floor—'Hey, remember this or that issue'—just trying to get ahead of my thinking. I love it. It's that ownership mentality. Team members are able to contribute and constantly improve the way we do things."
Reacting together
Perhaps the most important factor that empowers Columbia's employee-owners to affect change within the company is that the leadership across the company works to maintain as much transparency as possible.
"When you're engaged as an owner, you want to know, what's the reality of the situation we're in? And then how do I act on that in order to impact where we're going as an organization?" Wakefield said. 
Columbia provides employee-owners with access to all the data they need to make informed decisions and understand the direction of the company.
"We put a high value on sharing information, whether it's from a safety perspective, quality perspective, productivity perspective, sales perspective or anything else," Wakefield said. "We've got all our metrics, all of our customer feedback data, all of our financial information, cash flow, et cetera. It's not restricted to the CEO, or a vice president or a plant manager. It's all open to every employee—the good, the bad and the ugly."
Having all that information helps the employee-owners understand the direction of the company, clarifies decision-making and fosters a feeling of teamwork. Employee-owners aren't just reacting to what's happening in their specific role, but to data coming in from every facet of the company, giving everyone a big-picture view. 
And if something needs to change? Columbia has an established framework in place for collaborative, team-based problem solving. Employee-owners know exactly what sort of steps will be taken to find a solution and what will be expected of them, don't have to worry that speaking up could result in managerial interference or reprisal. 
"We can act in a way that's aligned and move forward in a positive way," Wakefield said. "I think that's one of the key pieces of our culture, and a big piece of that is due to the fact that we are an ESOP."
Overcoming big challenges with small decisions
No business is immune to the ups and downs of external market forces. But there are reasons why employee-owned companies tend to perform better during recessions, and Columbia's collaborative culture is a prime example.
The hardwood industry took a substantial hit during the Great Recession. Construction and home renovation projects suddenly stopped as funding suddenly ran dry and people who might have otherwise invested in upgrading their dated kitchen cabinets or remodeling their dens had to hold on to their savings. Columbia made it through this difficult period by holding fast to their belief in transparency.
"In '08 and '09, one of the critical things was sharing information about our cash flow," said Wakefield. "Where is our cash flow daily? Weekly? Monthly?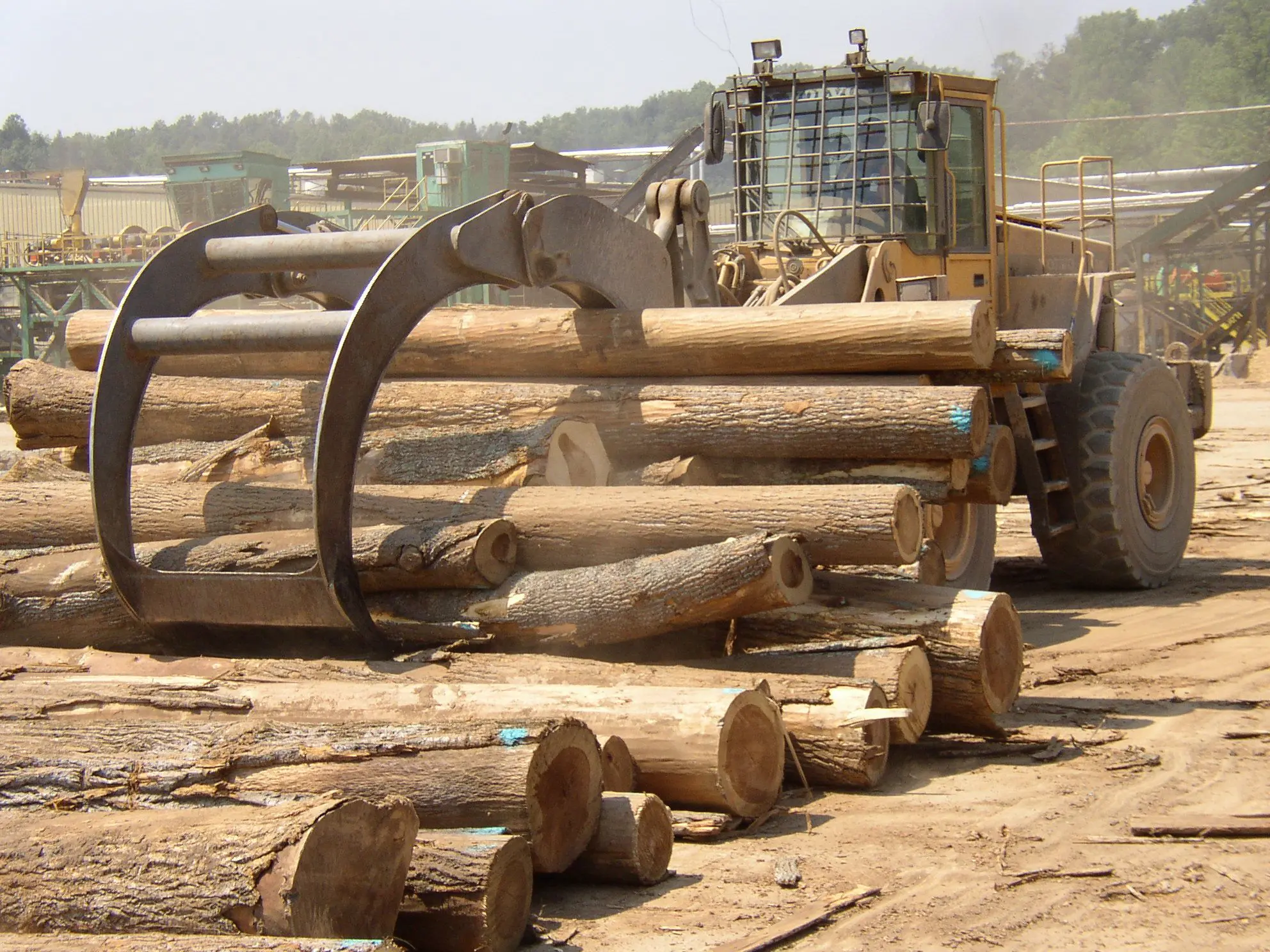 Helping people understand that reality enabled them to gauge the decisions they made day in and day out. Many of them might have seemed like small decisions individually, but they created a groundswell to where we were eventually able to become much more successful than we would have been otherwise at that time."
Columbia saw a similar situation play out in 2020 during the COVID-19 pandemic. All of their facilities were deemed essential businesses, which allowed them to continue operating uninterrupted, aside from implementing social distancing measures. Even so, their industry still took a substantial blow in the first part of the year.
"I'm humbled by our team members as far as understanding what we were facing, how we were responding and being willing to do what was needed, so we could contract and then come back and return to a point where we're in a position to succeed. They know it's not just about me. This is about, 'How do we help Columbia stay healthy? How do we help each other?'" Wakefield said.
Crises like the Great Recession or the COVID-19 pandemic can be crucibles for businesses. Many companies say they have a culture that values every voice, but that will be put to the test in a difficult economy. And Columbia has continually risen to the occasion.
"I see it in all of our interactions," Wakefield said. "In times like these, the strength of our culture really shows up."
To whom much is given, much is required
A common selling point for ESOPs is that they not only benefit the business and the employees, they also benefit the community around the business. It's true—ESOPs protect the owner's legacy by keeping the company intact, which protects the jobs they have created in the communities they serve. ESOPs also put more money in the hands of their employees, which increases their purchasing power, enables some employee-owners to buy homes who may not have been able to afford it otherwise and enables employee-owners to retire comfortably and pass their wealth on to the next generation.
Columbia Forest Products has taken things a step further. Not content to let the benefits of their ESOP filter out into the communities around their facilities in a general way over time, their employee-owners started The Columbia Foundation to directly help people in need, both within the company and beyond.
"The guide of The Columbia Foundation is from Luke 12:48, 'To whom much is given, much is required.' That's very consistent with our ESOP mentality. We're all in this together, we're all each other's neighbor," Wakefield said. "We have Caring Teams at each site. These Caring Teams are co-owners, co-employees, who help understand and identify the needs that come up, and then apply to the foundation to help meet those needs, whether they're physical, mental or spiritual."
When the workers at a particular plant or mill notice a pervasive issue in the surrounding community, a local charity in need of support or an opportunity to do some good for the less fortunate, they can bring it to the attention of their onsite Caring Team to apply to the foundation for funds. For example, in December 2018, the Caring Team at Columbia's Old Fort, NC plant arranged to donate 500 holiday gift bags to clients of McDowell County's Adult Department of Social Services.
The Columbia Foundation also provides loans and grants to assist employee-owners and their families who find themselves in difficult financial situations.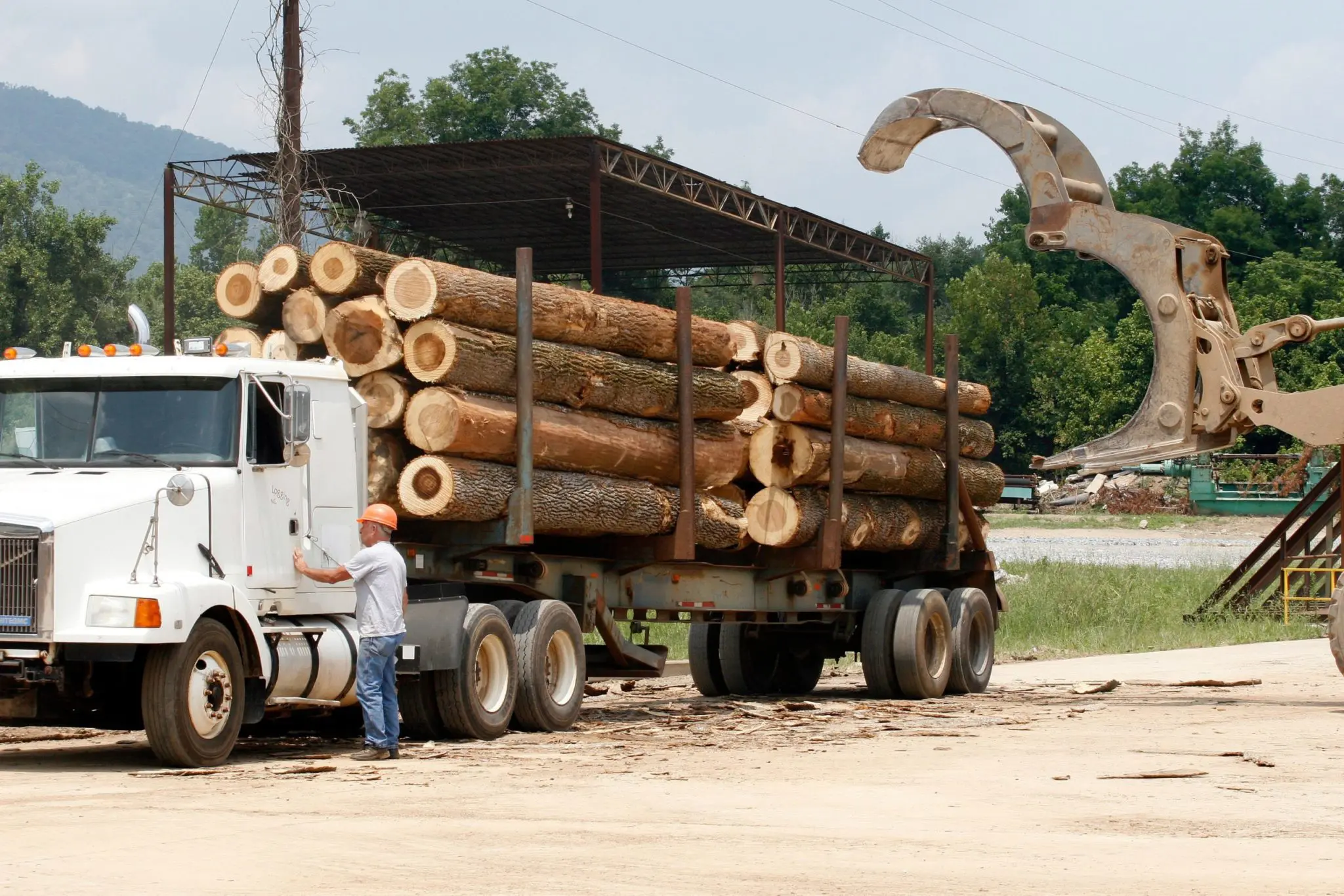 "We've had issues where somebody needed funds to repair a vehicle so they could get back and forth to work," Wakefield explained. "Or where people have needed help with rent or utilities, or other payment issues because of sudden expenses like hospital bills or funerals.
We've had families impacted by COVID. In those cases, their Caring Teams were able to assess their needs in an anonymous way and help those individuals out."
When Andy Honzel, Sr. founded the company that would become Columbia Forest Products back in 1957, he wanted it to be a place where everyone had a voice, everyone had a stake and everyone could make a difference.
"I really think that a lot of who we are now started with his values," Wakefield said. "The values of hard work, of having an impact beyond yourself, of having the whole organization aligned and of everyone understanding that, regardless of what position you held, it was significant."
"You can leave a legacy that's a wealth creation entity that can be distributed to your entire workforce and can engender ownership regardless of the scope of somebody's responsibility," said Wakefield. "What a wonderful thing to do."