San Diego Workforce Partnership teams with Project Equity
San Diego Workforce Partnership teams with Project Equity to achieve employee ownership goals
"Employee-owned companies are more likely to stay in a given community. They are more resilient in many ways. And they – more often than not – present real wealth-building opportunities for their employees."
That was how Andy Hall, chief impact officer at the San Diego Workforce Partnership announced that their organization intends to make an investment in promoting employee ownership over the coming years during a recent webinar jointly hosted by Project Equity.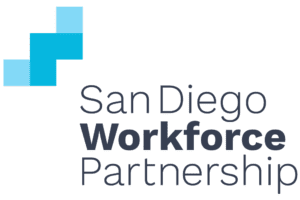 San Diego Workforce Partnership, the local Workforce Development Board, is the leader for innovative workforce solutions in San Diego County. Their vision is to ensure that every business in the San Diego region has access to a skilled workforce and every job seeker has access to meaningful employment. 
Employee ownership is a powerful, transformational tool for creating high quality jobs, making it both a strong method of attracting and retaining workers and a perfect fit for San Diego Workforce Partnership's mission.
Hall stated that the San Diego Workforce Partnership intends to direct "more and more" of its $5 million budget for wage and training subsidies, as well as part of its $25 million procurement budget, toward helping companies transition to employee ownership and supporting them after transitioning.
"There's a dollars-and-cents imperative for us as we look to achieve our goal of putting more of our money into programs and services that help job-seekers get into employee-owned companies and begin building wealth for themselves and their families," he said.
This extraordinary commitment from the San Diego Workforce Partnership could not have come at a more necessary moment. The number of small businesses open in San Diego decreased by 37.9% in 2021 due to the compounded economic and opportunity crises associated with COVID-19. And as millions of baby boomer business owners retire every year, nearly 1 in 6 American employees could face job loss.
Project Equity has partnered with the San Diego Workforce Partnership to host community workshops and help to make financing available for San Diego businesses to transition to employee ownership. Project Equity has also worked with the Workforce Partnership to integrate employee ownership messaging in their communications and build awareness of how San Diego businesses and their employees can enjoy opportunities for tremendous growth by switching to an employee ownership model.
In their recent article, Employee Ownership: A Good-For-Business Tool that Creates Equity and Opportunity for Workers, the Workforce Partnership notes that "a recent poll of San Diego business owners found that nearly nine out of ten had no formal plan to transition from the current owner, with two thirds having no plan at all." They call out employee ownership as a solution, citing the substantial benefits for businesses, workers and the communities they serve.
The Workforce Partnership article highlights statistics showing that employee-owned businesses are both more profitable and resilient than many privately-owned companies:
72% of workers profiled prefer working at employee-owned companies
40% of customers are more likely to patronize employee-owned businesses
Employee-owned companies have profit margins up to 8.5% higher than the average private firm
Employee-owned companies are 3.2 times more likely to retain staff
Employee owners of color and women employee owners have 30% and 17% higher income, respectively, than their non-employee owner counterparts
"The San Diego Workforce Partnership's goal is to fund at least 20 employee ownership feasibility studies and support transactions that create 500 new employee owners in the next three years," said Hall. "Employee-owned business structures could offer our local economy a viable and powerful path forward."