2018 Worker Cooperative National Conference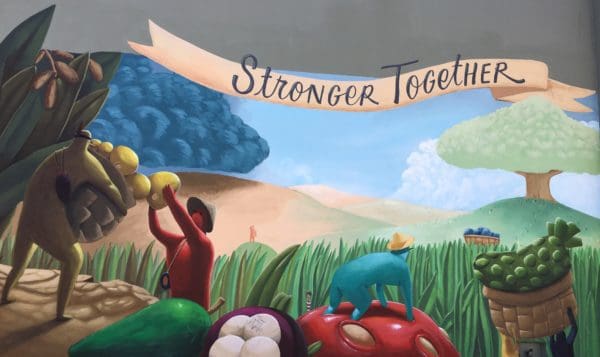 "The U.S. saw a 10% growth in the number of worker coops nationwide from 2016 to 2017." State of the Sector Report
Hilary Abell and Evan Edwards of Project Equity attended the 2018 Worker Cooperative National Conference in Los Angeles, California on September 14-16.  The conference was produced by The Democracy at Work Institute and the U.S. Federation of Worker Cooperatives.
Over 400 people from all across the nation attended this conference, with a lot of diversity among participants, presenters, and leadership of the Federation and its partners. Mutual learning, music and dancing were in abundance throughout the weekend.
Project Equity looks forward to this biannual conference as a way to connect with the worker coop movement's growth and innovations. And this year, we were excited to explore the theme of job quality within the movement.
During the conference, Hilary facilitated a breakout group about job quality and worker coops and attended a session on recent research among worker-owners. She found that most worker-owners feel that coops offer significantly better jobs than they've previously had.
Breakout group participants highlighted flexibility, having a voice, trust among colleagues, and the opportunity to do meaningful work as ways that their coops provide quality jobs. As one worker-owner said, "I can be myself every single day. I don't have to put on a different hat or wear a mask to go to work." And a survey participant summarized one of the benefits of shared ownership in saying, "I feel agency without the overwhelm of total responsibility."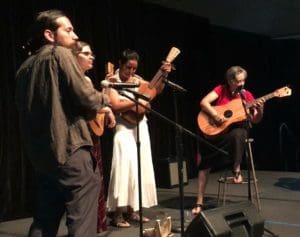 At Project Equity, we know from experience that cooperatives can provide quality jobs, but it's always nice to hear these stories and to see new data that bears this out. Almost 75% of workers surveyed in a recent study of more than 1000 people working in 82 worker cooperatives said they had higher job satisfaction than in their previous job, and the majority of respondents reported receiving better pay and benefits. Those are key goals of our work at Project Equity.

Also shared at the conference was the latest "State of the Sector" report for worker coops in the U.S., which reported a 10% growth in the number of coops nationwide from 2016 to 2017. Clearly ownership culture and job quality continue to be an area of growth and interest on a national level.