Savvy Sellers: Meet three business owners who are winning with Employee Ownership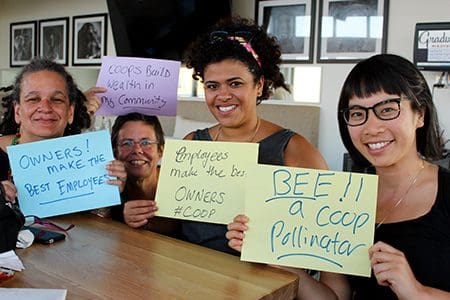 When it comes time to sell your business, the process can feel overwhelming.

The following three companies were facing this challenge, and now they are making employee ownership a reality while securing their legacy.
These inspiring business owners took the leap to have their companies become employee-owned. They describe what the transition to employee ownership means to them, and how it has empowered their employees while making sure the legacy of their companies continues for years to come.
1: Tom Adams and George Chittenden, Adams & Chittenden Scientific Glass
Tom Adams and George Chittenden started Adams & Chittenden Scientific Glass in 1993, in West Berkeley, CA. They decided to start the process of employee ownership as part of their succession plan in 2017.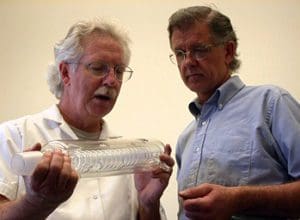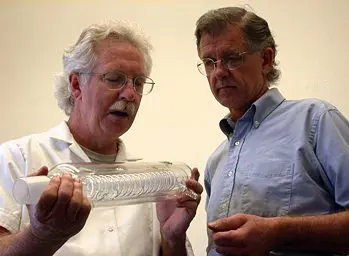 Why employee ownership? Adams and Chittenden were getting close to retirement age and were considering secession options, but most of the well-known succession options did not fit their company needs. "When it came time for us to think about succession, the thought of finding someone to buy us out seemed highly improbable. We have a very distinct niche in the manufacturing world, and there wasn't any obvious path forward."
How was the process? Chittenden and Adams admitted they felt overwhelmed with the process of succession and needed help.
"[T]he process seemed daunting and relatively obscure, not to mention impossible to imagine as an additional burden," said Chittenden. "Project Equity's guidance and support in the formulations of issues such as bylaws, decision-making tools, legal issues, and the financial pieces have made it easier than we thought. They've delivered it in a clear and accessible format."
How did the employees react? Chittenden and Adams found that the incentive of becoming an employee-owner, rather than just an employee, improved morale. They noticed their employees paying greater attention and taking responsibility for the work and the business.
Read more about Tom Adam's and George Chittenden's story here.
#2: Lars Ortegren, California Solar
Lars Ortegren is the owner of California Solar, a thriving company in Grass Valley, CA that has seen exponential growth in the last decade.
Why employee ownership? Ortegren not only understands that pride of ownership means better work quality, but it also means better retention of hard-working employees.
"I strongly believe that if everyone is working on building a business and putting energy into the company it should be partially theirs… The more practical piece is retaining good people; because they own it, they will stick around longer." Ortegren also understands the philosophy behind employee ownership. "When you have the collective brain giving input, you're going to be a stronger and better business. The parts of ownership that are burdensome, when shared among all the shoulders will be a more reasonable weight."
How was the process? California Solar was growing so fast that they had to slow down the conversion process. "Our company is at a time of rapid expansion right now. We are doubling our work every 6 months. It is really hard to find the time to put the energy to wrap all those pieces up." Cal Solar began the process, then hit "pause" for a year in order to bring in some of the systems and roles based on Project Equity's recommendations, and then came back to resume the transition as a stronger business.
How did the employees react? Ortegren is encouraged by his employees' reactions and said, "Right now [the employees] are investing a lot of their own time, knowing that they are working towards ownership and sharing the equity. We really have everyone's input towards creating what the company will ultimately be."
Read more about Lars Ortegren's story here.
3: Carolyn Berke, Niles Pies
Niles Pie, a pie shop and café in Union City, CA, became a cooperative in 2017. The owner, Carolyn Berke started as a self-proprietor six years prior.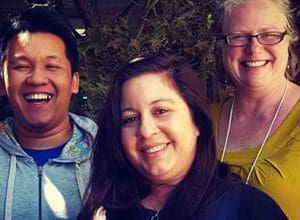 Why employee ownership? "There's a bunch of reasons I started thinking about becoming a cooperative," says Berke. As her business grew, she wanted to bring on partners, but "rather than bring on people from outside of the business, it made sense to bring on people who were already part of the business."
How was the process? Berke explains how they worked with Project Equity to become a cooperative in 2017. As most business owners can relate, Berke was always busy trying to get through each day and not necessarily taking the time to think about where she wanted the direction of her company to go. "The process has been a very good thing for me personally because I do tend to like to get things done, and it's good to slow down and really define all the parts and pieces and to work with my co-workers and listen in different ways and from multiple angles."
How did the employees react? Sarah Vegas, employee-owner at Niles Pies, explains her response to the transition:
"My job is essentially the same, but I do have that added level of having an ownership mentality…You know what goals you're trying to hit. You know about the parameters, the budget, your labor costs because it does affect your bottom line… You're trying to do the best you can because you want this company to be successful."
Read more about Carolyn Berke's story here.
Watch the video: