Hilary Abell joins the 2016 BALLE Fellows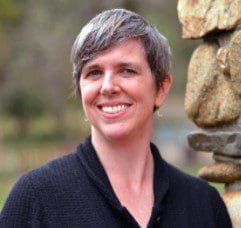 The BALLE Local Economy Fellows are leaders with fierce love for their communities – a love that they're each putting to work in ways that bring equity, opportunity, capital, and support to small local businesses and the diverse populations in every community they serve. They represent some of the most innovative local economic and community development solutions in the U.S. and Canada. The 2016 cohort directly serves more than 52,400 local businesses and impacts another 471,000 small businesses through roles in government and policy.

We're so honored that Hilary Abell, co-founder of Project Equity, has been selected to join this passionate group of advocates! She has focused her career on employee ownership, fair trade, and community empowerment and is a nationally recognized leader in worker cooperative development. Her white paper, Worker Cooperatives: Pathways to Scale, was published by The Democracy Collaborative in June 2014. Hilary has her B.A. from Princeton University and is currently pursuing her MBA at Presidio Graduate School. We are excited to see her pursue this well-deserved fellowship and thrilled to form a stronger partnership with this great organization.
Interested in learning more about our regional work?