Participant spotlight: TS Designs
TS Designs, in Burlington NC, reinvented itself in the 1990s, from a T-shirt manufacturer printing for big apparel brands, to an apparel printing company that brings its own T-shirts to market with a transparent and local supply chain and cutting edge eco-friendly screen-printing. North Carolina's first Certified B Corporation, TS Designs partners with local environmentally- and socially-conscious businesses, as part of an effort to "reshore" the textile industry in the Carolinas.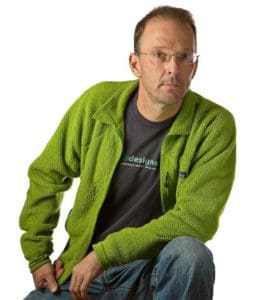 Eric Henry, owner and President of TS Designs, is working with Project Equity, as lead partner together with Carolina Common Enterprise, Opportunity Threads and the Democracy at Work Institute.  We are supporting TS Designs as it assesses the opportunity to become worker-owned and paves the way for a successful transition.
As Eric sees it, "the strength and success of our business is all of us working together. It just makes sense to me that everyone shares in the ownership."
The Project Equity Business Incubator is designed to help successful businesses like TS Designs transition to worker ownership as part of a cohort of businesses undertaking this transition. We welcome businesses to apply for upcoming Incubator cohorts. Apply on behalf of your business using the link below or refer a friend by forwarding this email.
Interested in reading case studies of business conversions?