New study encourages retiring business owners to sell to workers
ASSETS, Project Equity's outreach partner in Lancaster, Pennsylvania, is a non-profit organization focused on transforming their community through business. They provide training, 1-on-1 coaching, and financing to entrepreneurs and social entrepreneurs looking to start or grow their businesses in the region.
In a recent study Project Equity completed in partnership with ASSETS, we found more than 11,500 businesses owned by baby boomers which employ almost 135,000 people in the five-county region. Craig Dalen, the Director of Impact Business Strategy at ASSETS, is taking a very proactive look at this issue. A recent article featuring our study, in the Central Pennsylvania Business Journal captured Craig Dalen's message:
"Widespread ownership transitions in our community offer us an opportunity to harness the moment to retain local jobs, root wealth locally and maintain a vibrant local economy. Employee ownership structures are a powerful way to do this."
ASSETS is looking to the example of locally-based, software technology expert, Cargas Systems whose founder, Chip Cargas, started implementing an employee ownership program in 1998.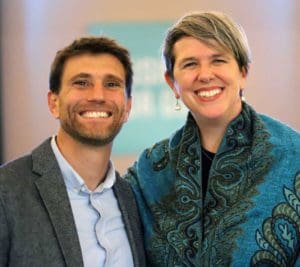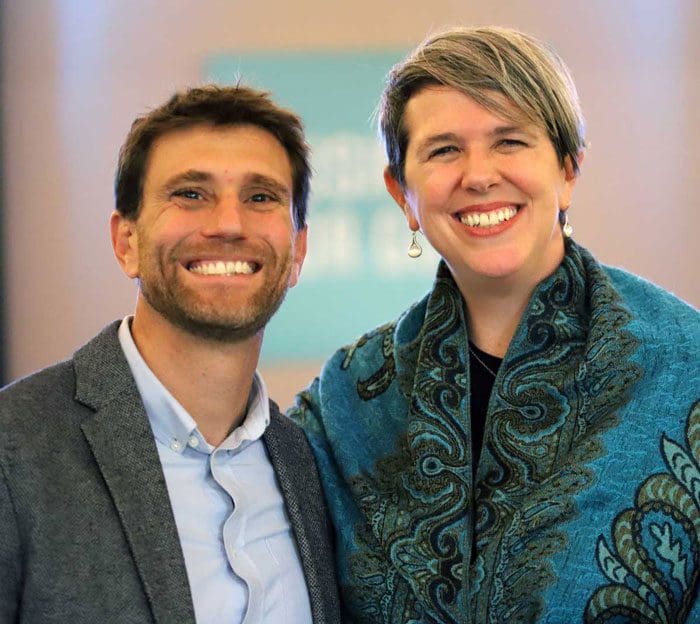 "Direct employee ownership helps us attract and engage talented and caring employees. That, in turn, helps us grow sustainably, add rewarding local jobs and share increasing success with our employees and our community." says Cargas.
On January 23rd, Hilary Abell (pictured right), Co-founder of Project Equity joined Craig Dalen (left) for ASSETS' Growing the Impact Economy breakfast series. Hilary shared stories of employee-owned companies around the country and demonstrated the opportunity for Central Pennsylvania businesses to transition to employee-owned structures. Together she and Craig made the benefits of broad-based employee ownership clear by highlighting the potential that these transitions have to strengthen the local economy, retain good jobs, and root wealth locally.
In an email to Hilary, sent after the event, Jon R. Pogue, Vice President of Citizens Bank, remarked, "I think your organization's mission, educating owners about selling companies to employees, is one of the most important national conversations in the business community right now."