How one company managed to become 100% employee-owned and certified women-owned
Becoming employee-owned without giving up WBE certification
In 2011, after two years of careful planning, Sue Butler and Tracy Till began the process of selling their marketing agency, Butler/Till, to their employees. Using a common form of employee ownership, an Employee Stock Ownership Plan (ESOP). They began by selling 51% of the business to their employees and, in 2014, became 100% employee-owned.
Despite all the benefits of the transition to inclusive ownership, it posed a surprising challenge: the new ownership structure made it very difficult for them to show that they were still women-owned, -led, and -governed. These are key requirements for being a certified women-owned business enterprise (WBE). At the time, both Butler/Till and WBENC, the primary certifier of WBEs, were in uncharted territory with no established certification criteria for ESOPs (WBENC has led the way among certifiers and has since added ESOPs to their eligibility criteria).
Being a WBE had been a core part of Butler/Till's identity and business model since their founding in 1998, providing support from WBENC and access to contracts with clients that were committed to supporting women-owned businesses. Nevertheless, they decided to proceed with their transition to employee ownership and, at least temporarily, give up their certification. 
Many businesses considering employee ownership face this challenge: how to balance a transition to employee ownership with retaining women-owned (WBE) or minority-owned business enterprise (MBE) certification.
Regaining WBE certification while staying employee-owned
Butler/Till's story, however, doesn't end there. Tracy Till was confident they could regain their certification: "our makeup and leadership never changed," and they had granted ownership to all employees, a majority of whom were still women.
Indeed, Butler/Till is now one of only a few businesses across the country that have managed to thread this needle: they are now proudly 100% employee-owned and a certified WBE. But it wasn't easy. Though they had been proudly women-owned and women-led since their founding, it wasn't until three years after their initial transition to employee ownership, and through a lot of work, that they were able to regain their certification.
WBENC CERTIFICATIONS
Because these certifications are used to determine eligibility for a number of preferred procurement programs in both the public and private sectors, WBENC and other certifiers must maintain the integrity of these certifications. Gaining and maintaining WBE or MBE certification is, therefore, a time- and resource-intensive process involving extensive documentation from all owners. 
Because the existing certification process has been built around traditional models of ownership and governance, it can be challenging (and in some cases impossible) for a business to be both majority employee-owned and recognized as a WBE or MBE.

This does not mean that WBEs and MBEs cannot also be employee-owned!
– A transition to minority (<50%) employee ownership does not jeopardize certification at all
– Direct employee ownership models, such as worker cooperatives can maintain certification as long as the majority of employee-owners are demographically eligible
Their work to recertify as a WBE started in 2015, one year after becoming 100% employee-owned, when Butler/Till acquired Brand Cool, another women-owned, -led, and -governed marketing company with an aligned ethos and approach. Brand Cool was a WBE whose business relied heavily on their certification. With renewed urgency to maintain those customer relationships, Butler/Till began to take the first steps to look into what it would take to recertify.
Because they had no clear precedent to guide them, and because they wanted to establish a clear basis for certification that other employee-owned businesses could follow, they hired a lawyer with D.C.-based Nixon Peabody LLP to help navigate the process and to make their case directly to WBENC. They gathered as much evidence as they could to show that women still had a majority of ownership and governance. As Tracy recalls the process, it required "a very evidence heavy submission." With so many more owners and an indirect trust ownership structure, it was much more difficult to demonstrate that they were majority women-owned, -led, and -governed than it had been previously.  They gathered a wide range of documents to demonstrate the citizenship of ESOP participants, the percentage of shares distributed to women, the governance and leadership roles held by women, personal net worth statements for all owners, and more. "We probably went way over and above the requirement," Tracy admits, "but we were determined to do it." After a site visit from their local affiliate of WBENC, they succeeded in regaining their WBE certification later in 2015.
Since then, Butler/Till (like all WBEs) has gone through the process to renew their certification each year. The process has become much smoother, which Tracy partly attributes to the "lovely relationship with WBENC" that they have had since. Still, it remains a significant effort to recertify each year, to which they dedicate staff and resources. Though she has no regrets, Tracy advises any WBE business exploring employee ownership to be clear-eyed about the time and cost of maintaining or regaining certification after converting to employee ownership.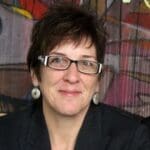 Tracy Till is a co-founder of Butler/Till and served as Chair of its Board of Directors. She now serves as a board member of several ESOPs, the Employee Ownership Expansion Network (EOX), and the Rutgers Center for Employee Ownership.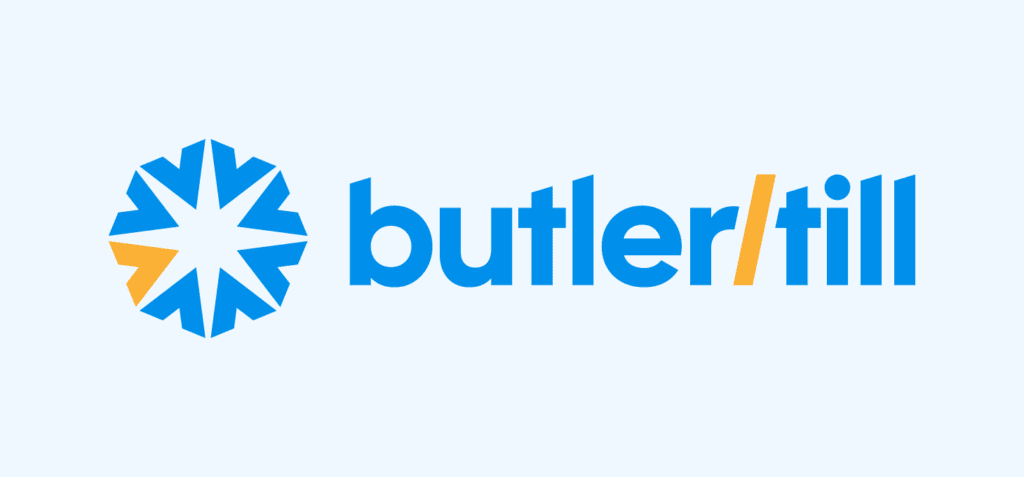 Butler/Till is a 100% employee-owned, WBENC WBE certified, and B Corp Certified marketing agency.
If you or someone you know owns a WBE or MBE business and is interested in exploring employee ownership, contact us to learn more and understand your options!
To help educate and support the field, please reach out if you know of any majority employee-owned businesses (ESOPs, Worker Cooperatives, EOTs, or any other broad-based businesses) who are certified as WBEs or MBEs.
Further resources
Read more