Succession planning
Your business is your baby, so do you have a plan for when you are ready to move on to the next phase of your life? Succession planning means creating an exit strategy for a smooth retirement. This includes deciding who will take over your business, and the legacy you want to leave behind.
If you're getting ready to retire, you should know all your succession options before committing to one. The most important step is having a plan regardless of which one you choose. Some succession options are: selling the business within the family, selling the business to an outside buyer (acquisition), transitioning to employee ownership and closing down.
Selling to a family member or an outside buyer are both self-explanatory options. However, employee ownership is an often overlooked option, in which you sell your business to the people who know it best — your employees. This choice still gives you a market price for the sale of your business, while potentially offering unique tax benefits you would not receive in an acquisition by an outside buyer. Employee ownership also preserves the legacy you worked so hard to build and keeps your hard-working staff still employed and your business located in your community.
Regardless of which plan you choose, closing down your business is the worst case scenario since it hurts the business owner, its employees and the community. One way to prevent this from happening is to start planning for your business succession five years ahead of your ideal exit timing, but we can help you even if you are getting started two or three years before retirement.
For more information, read our frequently asked questions about succession planning.
Project Equity supports businesses to transition to broad-based, democratic employee ownership. If you would like to learn more about the succession option that offers the most benefits to the seller, the employees and your community, contact us for a free consultation. We would be happy to help you determine if your business is a good fit.
Project Equity interviewed Columbia Forest Products, a successful ESOP and wood manufacturer in Greensboro, NC. Read interview >>
read more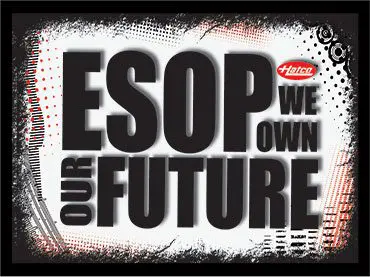 Project Equity had a chance to connect with Hatco Corporation, a successful ESOP and manufacturer in Wisconsin. Read full story >>
read more