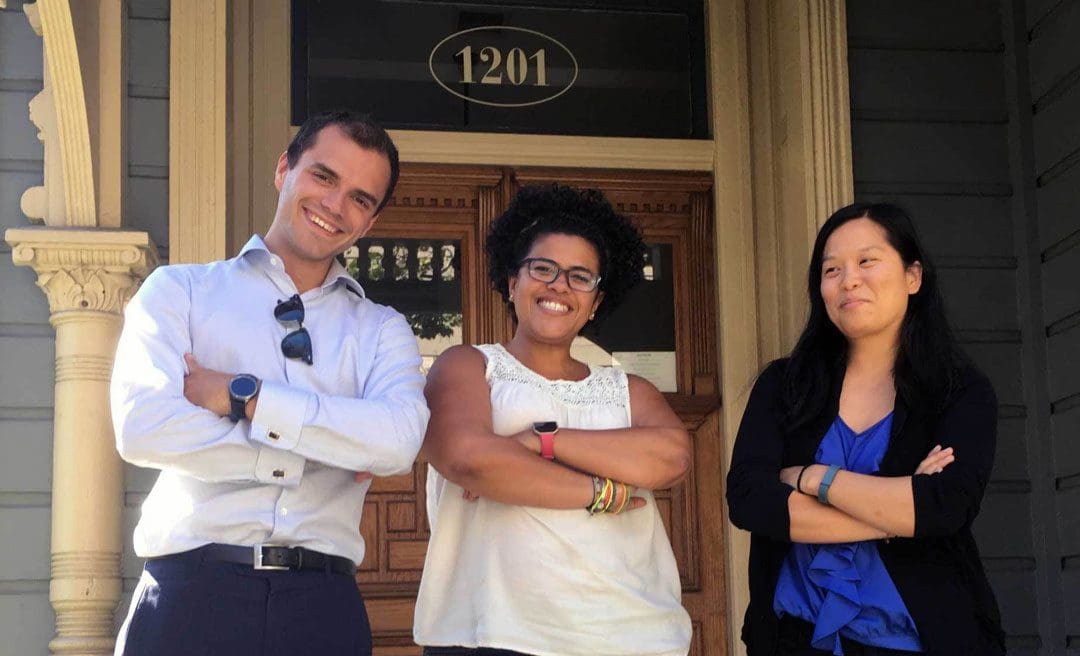 This year we celebrated our third anniversary and launched a 
new website
 loaded with powerful resources. Our recent 
media blitz
 has significantly increased interest in employee ownership and client engagements. Here are some of the stellar people behind this work.
This summer we added two brilliant summer interns, Hans Falck (left) and Lola Liu (right) pictured above with Patty Viáfara, our Client Services Manager. Hans graduates next year with an MSc Finance degree at the Norwegian School of Economics. He upgraded the analytics tools we use to help business owners understand if it makes financial sense to sell their business to the employees.
Lola just completed her first year of an MBA program at UPenn's Wharton School. She created processes to design employee roles, responsibilities and culture in the new employee-ownership structure.
We'll miss Hans and Lola's energy and talents and wish them all the best in their future endeavors!
Interested in learning more about employee ownership?
Our latest study across the United States indicates millions of businesses are at risk of closing and point to employee ownership as a solution.
Free consultation
for businesses interested in employee ownership.