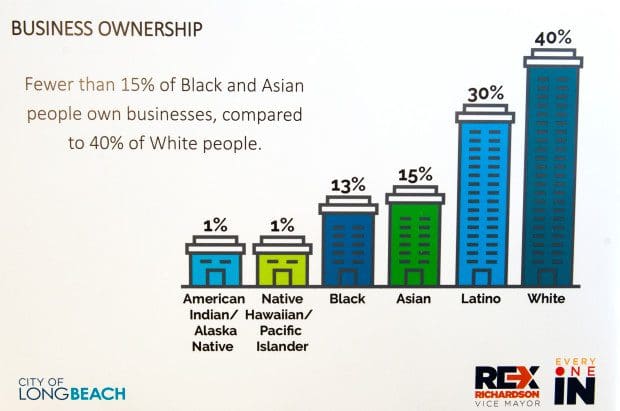 Everyone In: equity and inclusion initiative
Policy Roundtable: Exploring Worker-Owned Cooperatives in Long Beach, CA
In April 2017, the City Council in Long Beach, CA adopted a Blueprint for Economic Development, providing every Long Beach resident pathways of opportunity to fully participate in the economic life of its city as employers, entrepreneurs, consumers, and citizens. Alison Lingane, co-founder of Project Equity, presented employee ownership as a key solution that addresses the city's desire for economic inclusion. Long Beach has invited Project Equity to conduct a study, similar to the one we completed for Fremont, CA, on the economic effects of baby boomer business owners retiring. The research shows how employee ownership can save both local businesses and jobs.
Interested in learning more about employee ownership?
Our latest study across the United States indicates millions of businesses are at risk of closing and point to employee ownership as a solution.
Free consultation
for businesses interested in employee ownership.